Referring to the crown on the head, healthy hair portrays the individual's personality, style, and self-esteem. But when it comes to hair loss, it's really heart-breaking. Not only you are suffering from hair loss, but more than one-third of the population is also facing the hair loss problem. Hair loss can be due to many reasons such as hormonal changes, medications, diet routine, and mostly due to environmental factors. Compared to women, men are facing hair-related issues a lot and which ends up with Baldness. For some, the hair loss process will be gradual and for some others, they may experience a sudden loosening of hair and will see bald patches over their head. As a ray of hope for those who are suffering from hair loss, PRP treatment is really a boon!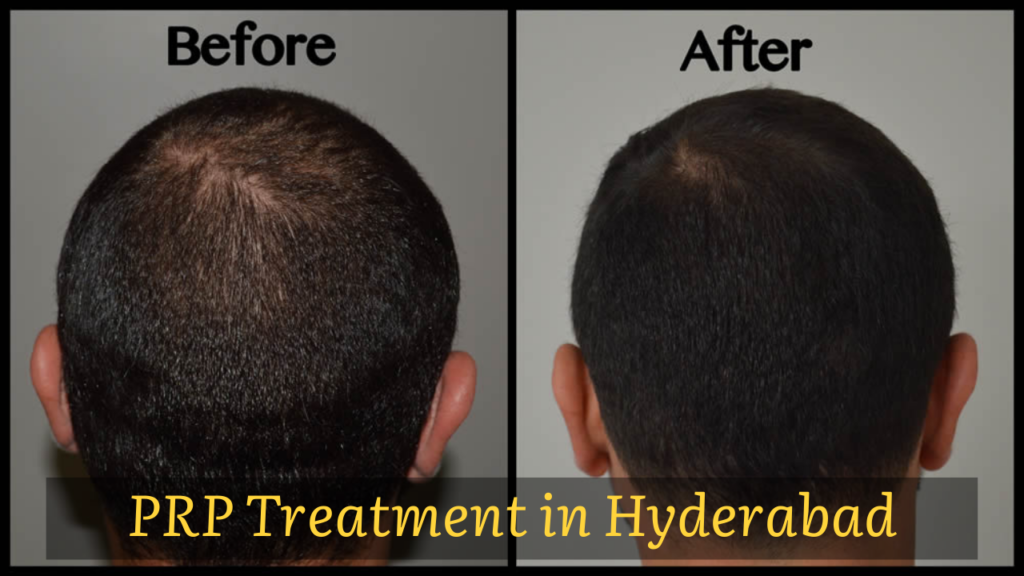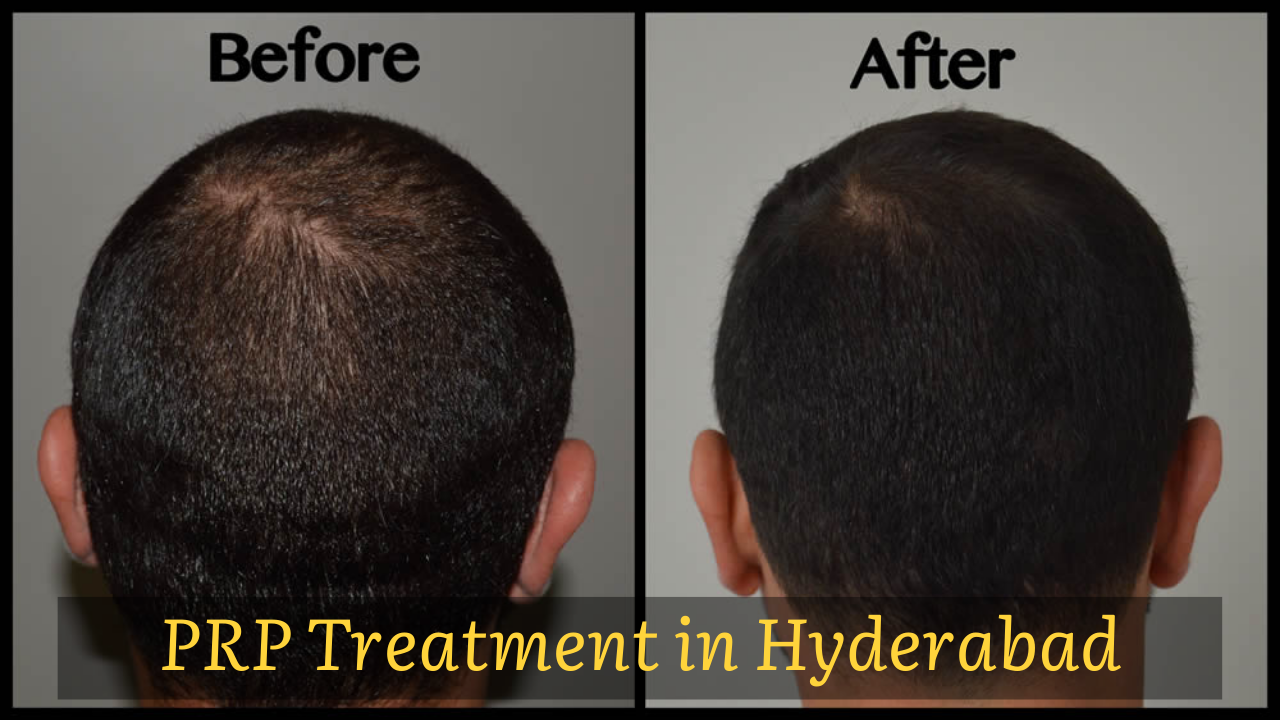 What is PRP Treatment?
PRP stands for Platelet Rich Plasma Therapy (PRP). And this treatment is now gaining a lot of popularity as it is recommended as an advanced method for treating hair loss, hair thinning, receding hair, etc. The result of this treatment is the natural regrowth of hair.
Want to know more about this PRP Treatment? Continue reading!
Try Out This: 7 Best Tips to Regrow Thicker Hair Naturally
| | | |
| --- | --- | --- |
| Treatment | Price | Sessions |
| PRP Hair Loss Treatment | 6999 | 3 |
| PRP Hair Loss Treatment | 9999 | 5 |
| PRP Hair Loss Treatment | 14999 | 7 |
PRP Hair Loss Treatment in Hyderabad for Reducing Hair Loss and Thick Hair
What You Should Know About PRP Therapy in Hyderabad?
You can opt for PRP treatment at any hair clinic. But you need to be extra vigilant while choosing a hair clinic for this treatment. PRP treatment in Hyderabad offers the best hair treatment for those who are suffering from hair thinning and baldness with a success ratio of 98%
Compared to other hair regrowth treatments, this PRP treatment is minimally invasive and has no pain at all.
Anyone can under this PRP therapy, as this process is safe with no side effects like scalp infection, itchiness, allergy, etc.
Trichologists from the best hair clinic in Hyderabad recommend that nearly 6-8 sessions at an interval of one month are required for this PRP therapy. And each session lasts from 30 minutes to 90 minutes.
Anyone who is suffering from hair loss or Alopecia Areata can also be the ideal candidate for this PRP therapy. Before undergoing this treatment, make sure to consult your Trichologists. They will study your complete medical record and then will recommend that whether this PRP therapy will be the best for you or not. The minimum age factor required for this treatment is 18yrs.
Before undergoing this therapy, a blood test is required and your dermatologist might also prescribe an ancillary medication.
You will start noticing the visible signs of results, only after the 3 months of undergoing the first treatment session.
PRP Treatment Procedure
The complete PRP therapy is explained below in a four-step process:-
Blood Sample Collection
This is the first step in the PRP hair loss treatment process. Under this process, Trichologists will take around 20ml of blood samples from the patient's body.
Platelets Separation
And then, the Trichologists will use the centrifuge technique for the separation of platelets from the blood. Using the double spin method, they will separate the platelets that are rich in growth factors.
Activation of PRP from the Blood
Trichologists will extract the Platelet Rich Plasma (PRP) from the layers of Platelet Poor Plasma and Red Blood Corpuscles. And then, they will activate the growth of the collected plasma in PRP by using an activating agent.
Insertion of PRP into the Affection Areas with Injection
Now, the Trichologists will start injecting the PRP on the scalp with the use of microneedles. Before inserting the PRP injection, the patient will be administered with local anesthesia into the scalp margin, so you will not feel any pain.
PRP Treatment Cost in Hyderabad
The price of this treatment depends on several factors including:
Experience of the dermatologist or reputation of the hair clinic which you choose to undergo the treatment
Quality of the equipment and medications used for the treatment.
Total number of sessions required
But usually, the average cost of this PRP treatment in Hyderabad, India ranges between Rs.4,500 to Rs. 15,000 per session and this is the fixed price for almost all hair clinics out there.
Bottom line,
Compared to all other hair regrowth treatments, PRP seems to be the safest, non-surgical & pain-free method of treatment for treating hair thinning, baldness, and bald patches. So what are you waiting for? If you start noticing receding hairlines or hair loss or small patches of balding, then consult our experienced Trichologist today & find out the procedures to under PRP treatment in Hyderabad. Book your FREE consultation with ChooseClinic Experts today!