Hair loss is not just a condition that affects your scalp. Your entire body can experience hair loss temporarily or permanently. And sometimes, when hair loss becomes excessive, the state is termed alopecia.
Though heredity plays an essential role in alopecia, hormonal changes, ageing, and other medical conditions can also lead to excessive hair fall. Though anyone can experience hair loss, alopecia is more common in men.
Moreover, sometimes excessive hair fall is called male pattern baldness, which refers to excessive hair loss from the scalp and lack of hair regrowth. Hereditary hair loss is the most common cause of male pattern baldness.
Although some people prefer letting their hair loss be an untreated and unhidden part of their daily lives, others try to cover it up with makeup, hats, scarves and hairstyles. Still, some people choose to opt for the best possible treatments to prevent further hair loss and restore growth.
When it comes to the treatment of male pattern baldness, minoxidil topical solution is commonly prescribed by doctors. But does the solution work effectively for all? Well, in this article, we will discuss the uses of minoxidil topical solution along with the right way of using it and its possible side effects to promote the safe use of the medicine.
Read more about Causes Of Hair Loss In Teenagers: Treatment And Prevention
What Is Minoxidil?
Minoxidil comes in foam, gel and serum form and is mainly used to help hair growth in treating male baldness. It is not used for receding hairline in men or baldness at the front scalp.
The minoxidil topical solution in the foam form and 2% minoxidil solution are also prescribed to women with thinning hair to restore hair growth.
Minoxidil belongs to a class of drugs named vasodilators. Vasodilators are medications that help open the blood vessels. As a result, blood flows easily through the vessels. In the case of restoring hair growth or stopping hair loss, such validators are used to promote blood flow in the hair follicles to help the hair follicles produce hair again.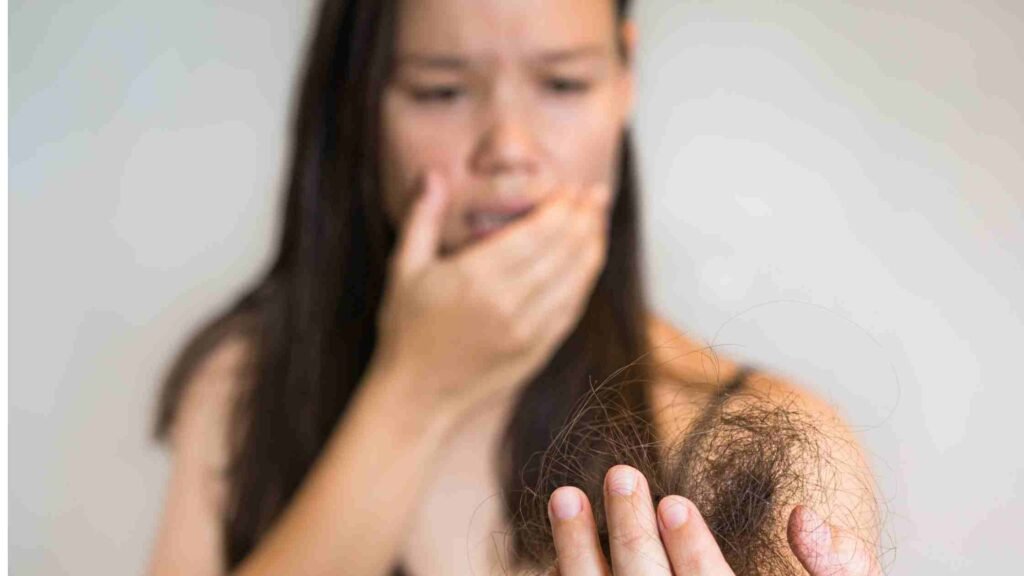 Though it is unknown how minoxidil promotes hair growth, this medication has been used for decades for unexplained hair loss, sudden hair loss etc. Males with no family history of hair loss and face hair fall and women experiencing hair loss after giving birth have benefited from using minoxidil topical solution.
However, this solution is not prescribed to people 18 or younger.
The History Of Minoxidil
Initially, minoxidil was introduced as an oral medication, an anti-hypertensive medication mainly used for treating severe and recalcitrant hypertension in the 1970s. And the discovery of the common adverse effects of minoxidil led to the development of a topical minoxidil solution for promoting hair growth. To date, minoxidil is a staple medication for androgenetic alopecia and is also used for other hair loss conditions such as male pattern and female pattern baldness.
Although many doctors suggest minoxidil to patients suffering from hair loss problems, the exact mechanism of the action of minoxidil is not fully understood. In 1986 the first minoxidil topical solution was introduced in the market with 2% minoxidil in it, followed by a 5% minoxidil solution in 1993.
After 30 years of the launch of minoxidil, it got global acceptance for its potential to promote hair growth.
The Pharmacology Of The Topical Minoxidil
Minoxidil topical solution is a piperidine-pyrimidine derivative with a chemical structure 2,6-diamino-4-piperidinopyrimidine-1-oxide. The inactive ingredients in minoxidil include water, ethanol and propylene glycol, commonly used as vehicles to enhance minoxidil's solubility. Propylene glycol also facilitates the efficient delivery of minoxidil into hair follicles. However, local irritation led by frequent induction of minoxidil topical solution led to development of a propylene glycol-free minoxidil foam. The non-medical components present in the foam include stearyl alcohol, cetyl alcohol and butylated hydroxytoluene.
The Food And Drug Administration of the USA has approved 5% minoxidil to treat androgenetic alopecia. Minoxidil is convenient for its quick drying quality and spreading less in the peripheral regions.
Minoxidil opens the potassium channels in the peripheral artery's smooth muscles, causing hyperpolarisation of the cell membrane. Therefore it also plays a vital role in cell proliferation at the early stage. This claim was supported by an animal study in which minoxidil amplified cellular DNA fusion and enhanced cell propagation.
Read more about Male Pattern Baldness- What Is It? How to Treat Male Pattern Baldness?
Minoxidil is commonly believed to be effective on hair growth due to its metabolite, minoxidil sulphate. The enzyme responsible for this conversion is sulfotransferase, located in hair follicles and the production of which varies in individuals.
In humans, minoxidil sulfation happens for two phenol sulfotransferases. It was found that the human scalp with higher enzyme activity responded the best to topical minoxidil than with lower enzyme activity.
However, here we also want to mention that there is no correlation between the tissue concentration of minoxidil or the serum and hair growth. Aspirin and salicylate inhibit sulfotransferase. Hence, prior use of aspirin can decrease the clinical response of topical minoxidil.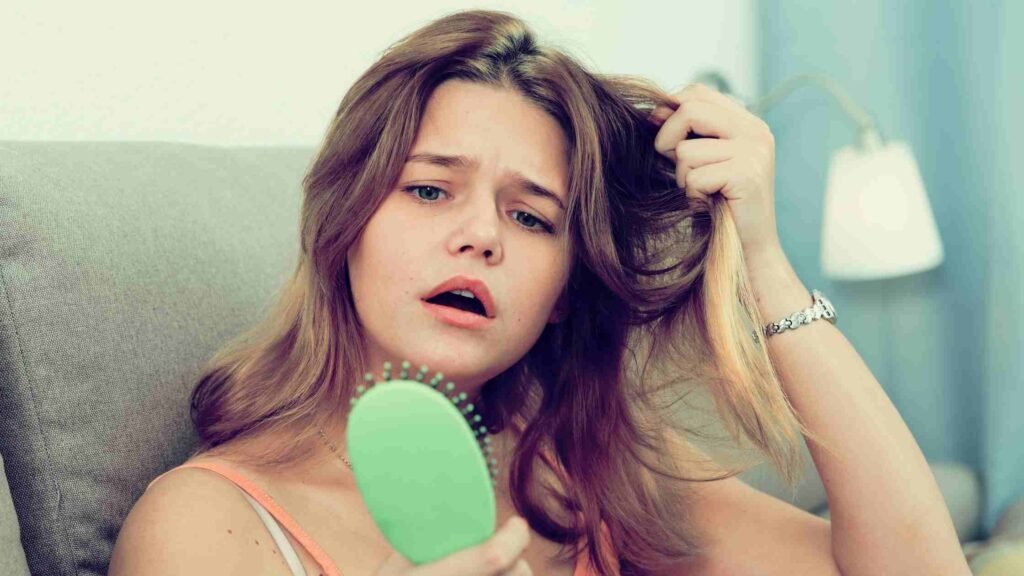 What Are The Biological Effects Of Minoxidil?
For many decades minoxidil topical solution has been used for hair loss treatment. The solution affects the follicular cells by enhancing hair growth and reducing hair loss. It was also found that terminating the treatment resulted in progressive hair loss within 12 to 24 weeks.
Many clinical trials took place in patients with androgenetic alopecia with 2% and 5% of minoxidil solution, and it was found to remarkably increase hair growth and decrease hair loss. The best results were achieved using a 5% minoxidil formulation.
An experimental study found that minoxidil can prolong the anagen phase by stimulating beta-catenin activity and stimulating follicular proliferation and differentiation. Moreover, an increase in the follicle size and an angel follicular percentage was also noted.
Laser Doppler noted that minoxidil might have vascular effects. However, microscopic studies could establish evidence of increased fenestration in the follicular capillary wall surrounding the anagen bulbs using a 4% minoxidil solution.
What Is The Composition Of Minoxidil Topical Solution?
Minoxidil is available by the trade names of Regaine, Lonitone, Keeps, etc. Minoxidil is generally an odourless crystalline powder of white to off-white colour. If you heat minoxidil to decomposition, it will emit toxic fumes of nitrogen oxides. It is possible to decompose minoxidil at 259-261°c.
It is advocated to store commercially available minoxidil topical solution in 20-25°c. Extemporary minoxidil preparations might have variable stability depending on the method and vehicle of preparation. The FDA requests pharmacists and physicians formulate extemporary topical preparations of minoxidil using commonly available minoxidil tablets. Minoxidil tablets are recommended to store in airtight containers at 15-30°c.
Read more about What Is Scalp Folliculitis- Symptoms, Treatments, Prevention and More to Know.
How To Use Minoxidil Topical Solution For Hair Loss
Minoxidil topical solution is available in foam or gel form and is generally used for male pattern baldness. Though there is no rigorous evidence that minoxidil topical solution helps regrow hair permanently, doctors suggest using the product to keep the hair regrowth.
Now, if you want to know the best way of using minoxidil topical solution for hair loss, it is always as directed by the physician or on the label. One must not exceed the amount of prescribed minoxidil topical solution, and the solution must not be left on the scalp for longer than recommended.
Though there is a misconception among people who use minoxidil topical solution that using more of the product will speed up hair growth. But in reality, it might cause dangerous side effects.
On the packaging of minoxidil topical solution, the safety instructions for practical use are written, and the patients must follow those instructions carefully. And if you have any questions regarding the usage of minoxidil, you need to reach out to your doctor and ask questions effectively.
The most commonly recommended way of using minoxidil topical solution is to apply it on the affected area of the scalp. In most cases, minoxidil topical solution is suggested for use twice daily in the morning and night.
Read more about PRP Hair Loss Treatment in Hyderabad
Before applying minoxidil topical solution on the scalp, the patient must wash their hands and ensure that they do not use the product on any other body part. It might take up to three to four months for any patient to see any visible results in hair growth. The new hair can be soft, barely visible and colourless. And with further usage of minoxidil topical solution, the colour of the hair begins to convert into the natural colour and thickness of the existing hair.
Even after using minoxidil topical solution for four months, if any patient does not see any visible result, it is recommended to talk to the doctor. Minoxidil must be stored at room temperature, away from children, moisture and heat. It is also necessary to note that the foam form of minoxidil must be kept away from open flame or heat, such as a car on a hot day. The foam may explode at high temperatures.
The Use Of Minoxidil Topical Solution For Different Types Of Alopecia
FDA approves minoxidil topical solution for the treatment of androgenetic alopecia. Moreover, it has also been used to treat several hair disorders as an off-label medication, such as alopecia areata, scarring alopecia and other hair shaft disorders—using minoxidil to improve body hair growth, such as eyebrows and beards.
Minoxidil For Androgenetic Alopecia: androgenetic alopecia is also known as non-scarring alopecia, where terminal hairs transform into miniaturised follicles. In men, this baldness occurs in the frontal region alongside vertex thinning. In women, this specific hair loss is characterised by a decreased hair density over the crown without involving the frontal hairline, known as female pattern baldness.
Testosterone plays a vital role in androgenetic alopecia pathogenesis. Research showed that topical usage of minoxidil at concentrations of 2% and 5% could provide superior results to people. Numerous clinical trials took place using several concentrations of minoxidil to understand the efficacy of different formulations. In men, 5% minoxidil was demonstrated effective in treating androgenetic alopecia. Around 45% hair growth was noted using 5% minoxidil solution compared to treating patients with 2% minoxidil solution. However, both 2% and 5% showed hair regrowth.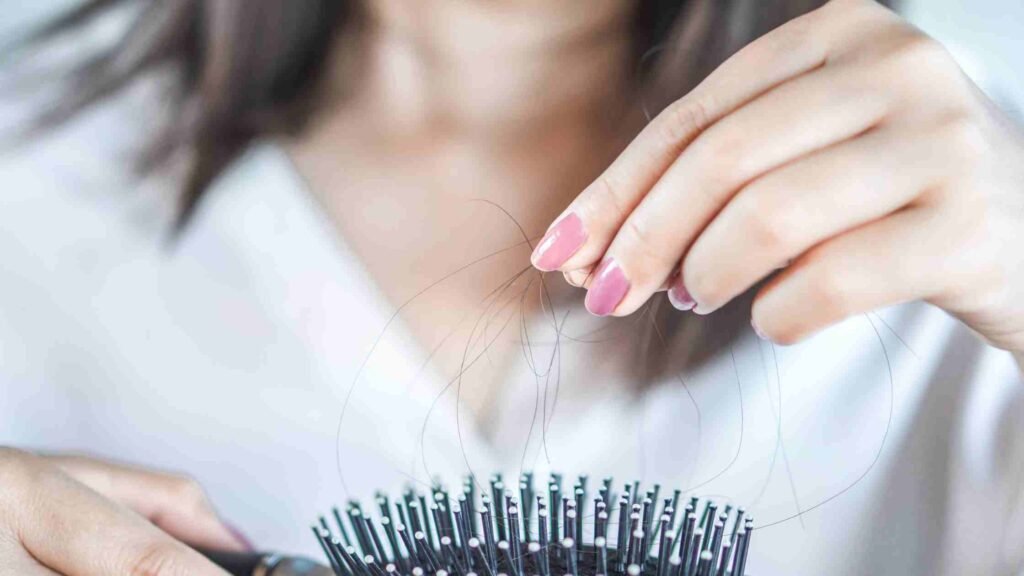 Read more about Keratin Treatment In Hyderabad
Some reversible side effects also occurred during the trials, including dermatitis, hypertrichosis and headaches. It was most common in 5% of minoxidil solution. Hypertrichosis can be a huge problem in women that leads to poor treatment compliance, and therefore in women, a 2% minoxidil solution is preferable. In Asian women, a 1% minoxidil topical solution is proven effective.
Minoxidil For Alopecia Areata: Alopecia areata is an autoimmune disorder in which hair loss occurs, ranging from patchy nonscarring alopecia to the complete scalp and body. There are different treatment modalities available for alopecia areata. Though FDA hasn't approved using minoxidil for alopecia areata, in some cases, minoxidil is used off-label in combination with other treatments or as monotherapy.
In a clinical trial of minoxidil in patients with alopecia areata lack of sufficient efficacy data was found since the hair growth was only stimulated in patients with mild alopecia areata and not in people with severe alopecia areata.
In two trials, it was found that a 3% minoxidil solution could enhance hair growth to some degree. The hair growth was denser, and no side effects were observed, even in patients with extensive alopecia areata.
Collectively many studies recommended the usage of topical minoxidil solution to bring some benefits to patients with alopecia areata since it could slightly increase hair growth without inducing remission or altering disease progression. No statistically significant improvement was noted as a monotherapy of topical minoxidil; thus, it is always recommended as a combination therapy for alopecia areata.
Read more about Dandruff Treatment In Hyderabad
The Side Effects Of Minoxidil Topical Solution
Minoxidil topical solution is safe to use when recommended by a physician and when the patient follows all the instructions by the doctor and the manufacturers through the labelling. However, burning, stinging, and redness at the application site may occur in some cases.
Most of the side effects from using minoxidil topical solution must go away after a few days. But if those effects last longer or worsen, it is recommended to talk to a doctor or pharmacist promptly.
This medication is suggested to patients after judging the benefits to be greater than the risk of the side effects. Many people using minoxidil topical solution don't face any side effects. In rare cases, this medication is absorbed through the skin and cause any side effect. However, you must stop using the drug soon after you notice any severe side effects.
Apart from the previously mentioned side effects, unwanted facial and body hair, fast and irregular heartbeat, chest pain, dizziness, swelling of hands and feet, tiredness, difficulty in breathing etc., are some of the other side effects that occurred in patients after using minoxidil topical solution. However, the percentage of the occurrence of such side effects is rare.
The patients must also be aware of the risk of severe allergic reactions due to the usage of this drug. Though it is rare, since there are chances of such responses, one must abide by all the instructions given by the doctor and the manufacturers to stay safe.
How To Take Precautions While Using Minoxidil Topical Solution
If you have taken minoxidil in edible form or topically, you must inform your doctor or pharmacist about the same. Moreover, if you are allergic to minoxidil, your doctor should know about it before prescribing you the medication and even before you start using it.
Minoxidil topical solution may have some inactive ingredients that can cause allergic reactions or other skin and health problems; however, talking to our pharmacist to know more about minoxidil before using it is always a brilliant idea.
You must inform your doctor if you have other health problems such as heart problems, chest pain, eczema, liver or kidney disease, or any previous history of heart attack or heart failure. Plus, if you are pregnant or lactating, this product should be used only when your doctor recommends it. Discussing the risks and benefits of minoxidil topical solution during pregnancy is always better.
Read more about Hair Fixing Cost In Hyderabad
It is not known whether or not minoxidil topical solution can pass into breast milk. Therefore, you need to be extra short about the safety of using minoxidil topical solution, especially when you are breastfeeding.
What Are The Possible Interactions Of Minoxidil Topical Solution
Minoxidil topical solution does not react the same with every human body. The interactions may change depending on the patient's unique case, the person's past medical history and other factors.
It is always suggested to carry all the prescriptions you are following while seeing a doctor arch pharmacist. If you are taking any herbal product, your doctor must know that too. If your doctor has suggested a certain amount of minoxidil topical solution to use daily, you must not change, start or stop the dosage without the doctor's approval. In some cases, the doctors suggest not using specific medication while using a minoxidil topical solution.
Certain medications might interact with minoxidil topical solutions, such as high blood pressure medicines and drugs that interact with alcohol.
Some Frequently Asked Questions Related To Minoxidil Topical Solution
Does minoxidil topical solution work?
Minoxidil topical solution might not work equally for everyone. However, minoxidil topical solution works wonders in most cases of baldness and hair loss. And to get the best results from minoxidil topical solution, it is always suggested to apply it as directed by the physician or as written on the label. Minoxidil is a vasodilator believed to enlarge hair follicles and elongate the growth phase of the hair, and with more follicles, people can notice more hair coverage on the scalp in the growth phase.
Read more about Minoxidil Topical Solution for Hair Loss, Its Origin, Uses, Side Effects and More
Does minoxidil topical solution help in hair regrowth?
Though it is not clear how minoxidil topical solution promotes hair regrowth, it has proven to work for many people suffering from hair loss, alopecia and baldness. Minoxidil is applied on the scalp to prevent hair loss and help grow hair in males or females for pattern baldness. In males, 2% and 5% topical minoxidil are recommended, whereas in women, 2% minoxidil topical solution has proven to work better.
What are the side effects of minoxidil?
FDA approves the usage of minoxidil topical solution for hair regrowth. Therefore there are no severe side effects of using minoxidil topical solution. However, some people, including pregnant and breastfeeding women, are not allowed to use minoxidil. Also, to get the best results from minoxidil topical solution and to avoid any possible side effects such as scalp irritation, redness or swelling, it is mandatory to abide by the instructions given by the position and manufacturer minoxidil through the product labelling.
Is minoxidil hair growth permanent?
Minoxidil topical solution has proven to promote hair growth to some extent. However, some studies have demonstrated that when people stop using minoxidil topical solution, it causes their hair to fall. Therefore, it is recommended to use a minoxidil topical solution even after the hair has grown to some extent. It is always better to talk to a pharmacist or physician to discuss the benefits of using minoxidil for an extended period.
Should I use a minoxidil topical solution?
Minoxidil topical solution should only be used when a certified physician prescribes it after seeing them for hair loss problems, alopecia or baldness. However, you should not use minoxidil if your hair loss comes on suddenly and the hair is falling in patches. People under the age of 18 should not use minoxidil. There are other conditions where minoxidil topical solution is not suggested for use, such as unexplained hair loss, hair loss after pregnancy, infected and discoloured scalp, hair loss caused by hair products and chemicals etc.
What happens when I stop using minoxidil topical solution?
If you stop using minoxidil topical solution on your scalp, you will gradually start losing hair that you have regrown utilising the medication. Minoxidil topical solution is a well-studied medication that is safe for use in the long term. However, it is always recommended to talk to a physician or pharmacist before using minoxidil and know for how long it is safe for you to use.
Can I use minoxidil forever?
The tenure of using minoxidil topical solution varies from one person to another. It is always recommended to use minoxidil only when prescribed by a certified physician. If you have severe hair loss issues or baldness, where using minoxidil forever seems to be the best solution, you still need to talk to our physician to discuss how long you can use it.
Conclusion
Minoxidil topical solution has been used for decades to treat severe hair loss issues such as androgenetic alopecia and baldness. However, since this medication can interact differently in different human bodies, it is always recommended to talk to a physician before incorporating it into your hair care routine.