"Hair Doesn't Make the Woman, but Good Hair Definitely Helps" – Look and feel of your hair brings more confidence and will enhance your personality! Do you have dull and frizzy hair? Worried about the health of your hair? Are you searching for the ways, if there anything you can do to make your hair grow faster? Asking yourself thousands of questions like – Can any products help? Can any dietary changes improve your hair growth? In this article, we are providing you few tips which will help you to get an idea of how to grow hair faster?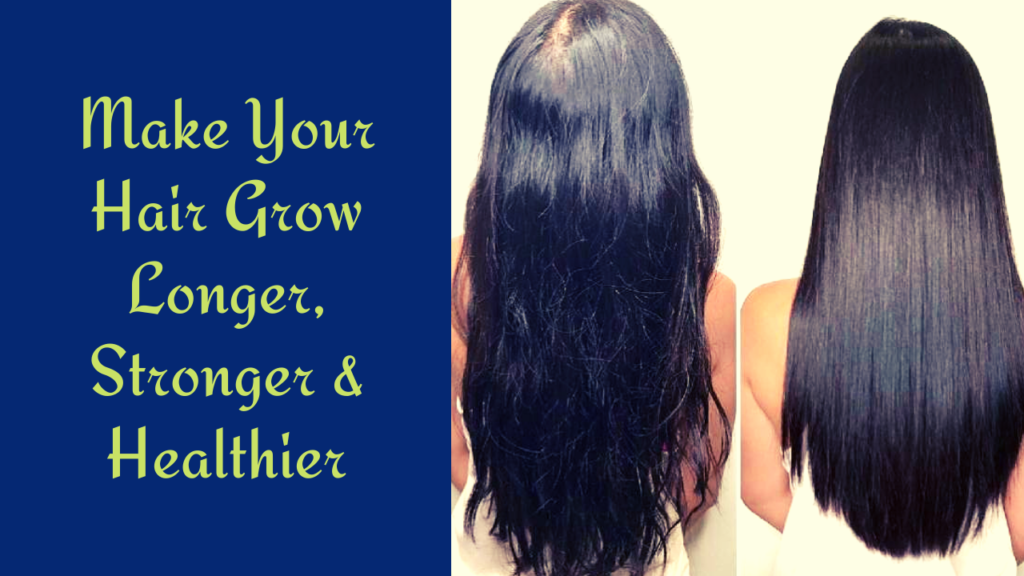 Tip #1 – Massage your Scalp to Stimulate Hair Growth
Massage your scalp regularly with warm coconut oil. This has numerous beneficial effects on stress hormones, blood pressure and gives a soothing effect. All these will combine and increase blood circulation to your scalp, enhance the strength of your roots, and helps nutrients to get into the hair follicles. You can give a gentle scalp massage once a week or twice, and you can see the magical results within 2-3 weeks of time.
Tip #2 – Try Egg Yolk Hair Pack to Prevent Hair Breakage & Split Ends
If you are facing hair breakage or split ends, then an egg yolk mask can be your savior! Since the egg contains lecithin and protein, this nourishes your hair follicles, strengthens and heals your strands. Also, since egg yolk contains high sulfur content, applying this yolk hair pack even helps with dandruff.
To prepare this egg yolk hair pack, mix 2 eggs with 2 teaspoons of olive oil and ½ cup of water. Mix it until it becomes a thick consistency and then apply the mask directly to the dry, brushed hair. Leave this hair pack on the hair for up to 30 minutes and then clean your scalp with shampoo and conditioner as usual.
Tip #3 – Apply for Castor Oil
This Castor Oil is filled with anti-fungal and antibacterial properties to fight scalp infections including dandruff, scalp itchiness, etc. Warm 2-3 teaspoons of castor oil and massage the oil into your scalp and then apply it all the way to the ends of your strands. After applying the oil to your scalp, cover your head with a shower cap. Then wash your hair with normal shampoo and condition as usual. You will notice your hair becomes softer and stronger instantly!
Read More: Causes Of Hair Loss In Teenagers: Treatment And Prevention
Diet That Helps to Promote Hair Growth
Here we have given a few of the specialist recommended foods items that you can include in your daily diet to increase hair growth and strength your hair follicles!
Eggs
Berries
Spinach
Fatty Fish
Sweet Potatoes
Nuts
Avocados
Summary,
Follow the simple tips given in this article to give your curly locks special look!
If you're suffering from too much hair loss or facing trouble in getting your hair to grow, then don't wait too longer! Now it's easy to get the shine, volume, and smoothness of your curls within a short span of time! Book a FREE Assessment with our doctors at ChooseClinic & to get the right solution that makes your hair looks more healthy & shinning!