Worried about having dull & frizzy hair? Looking to give a makeover for your hair to make it silky and flaunting hair? Then Keratin hair treatment will be the right choice for you! With the use of Keratin treatment, you can enjoy straighter and more resistant to tangles and can put an end to frizzy and full-looking hair. Continue reading this article to know – What is Keratin, and its pros and cons, and after-care tips.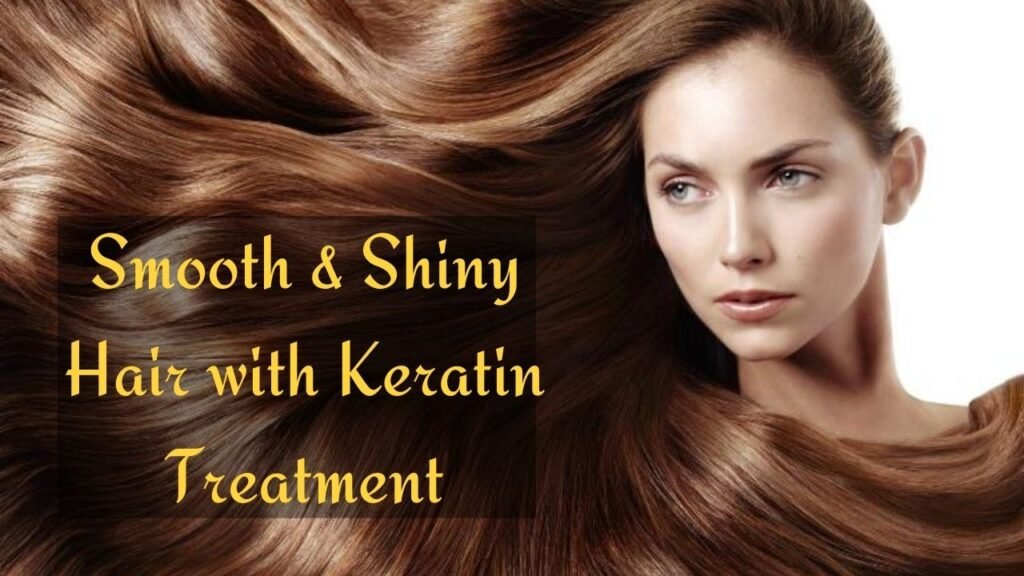 What Is Keratin?
Before we start discussing the Keratin treatment available for curly hairs, and frizzy hairs, first we need to understand what Keratin is and what it will do for our hair.
So, let us first explain – What is Keratin? Keratin is a protein substance that is naturally found in your hair, skin, and nails. A number of keratin cells are bound together to form hair strands. This keratin plays an important role in making your hair look healthy, glowing, soft, & silky. Also, it acts as a shield around the hair shaft.
Why Does Your Hair Need Keratin?
Our hair becomes unhealthy and loses its strength, as it is exposed to various environmental factors such as harsh sun rays, salt water, etc. The main purpose of this keratin hair treatment is to bring back the lost keratin to your hair strands which makes your hair look smooth and frizz-free again.
What Happens If We Lose Keratin From Hair?
Is your hair becoming very dry and frizzy all the time? Are you suffering hair breakage? Then, it's the sign of lack of keratin. Insufficient keratin level in your hair will make your hair more prone to damage and this results in split ends, hair breakage, and frizzy hair strands, etc.
Read This: How to Grow Hair Faster?
What Is Keratin Treatment For Hair?
If you have decided to use Keratin treatment to make your hair look glowing and straighten, then make sure to choose the keratin treatment carried out by professionals. Under this keratin treatment, the professionals apply a formula on your hair that consists of keratin as well as other ingredients. This formula helps in smoothing out the cells and this helps to form the new strands of the hair enriched with keratin.
Once applied, this keratin-based formula is absorbed by the hair cuticle and this makes your hair look shiny and glowing. This treatment will give the best end results which will give an end to that frizzy hair and make it easy to maintain and style.
Keratin Treatment Process
As the first step, the hairstylist will apply a layer of the keratin formula mixture to your hair.
Then, they will use a flat iron to fix the formula onto the hair.
When the chemical formula gets activated due to the heat of the iron, the straightening comes into effect.
After the treatment is done, you will notice that your hair has become too smooth and silky.
The overall time required for a keratin hair treatment depends on the length and amount of your hair. Usually, the keratin treatment time is about 90 minutes.
What are the Side Effects of Keratin Hair Treatment?
Just like other cosmetic treatments, keratin hair treatment also comes with its own set of side effects. Even though Keratin treatment is safe for your hair, you should be aware of few things before undergoing this treatment and they are listed here:
If you are suffering from any skin disease or scalp irritation or other issues such as psoriasis and dermatitis; better to consult your dermatologist before undergoing this keratin treatment.
Formaldehyde is the main substance that is used while preparing the keratin hair treatment formula. As this is related to various health issues such as lung irritation, eye, and skin irritation; make sure to get advice from your doctor; to find out whether this keratin treatment is safe for your health or not.
After applying the keratin formula, the heat of the flat iron of temperature; which is close to 450 degrees is used to fix the formula in hair cuticles. This overheating can lead to split ends, dry and brittle hair as well as severe hair loss.
Points to Consider After Getting Keratin Hair Care Treatment
Include more protein-rich foods and omega 3 fatty acids in your daily diet
Since Biotin plays an important role in the secretion of keratin, intake foods enriched with Biotin
Use hair care products such as shampoo and conditioner that are ingredients include – Vitamin B5, Zinc, Vitamin E, Iron, and Copper.
After keratin treatment, avoid other hair styling methods such as bleaching, hair straightening and etc.
After the swimming session, make sure to wash your hair thoroughly, as the chlorinated water will affect the result of your hair.
Avoid direct sunlight and other environmental pollution factors
Summary,
Even Keratin treatment will not give the permanent solution to make your curly hair to straight. But it can definitely ease the job of maintaining your frizzy hair by giving a soft, shining, and tangle-free hair!
So, what are you waiting for? Get the Keratin Treatment done and give your locks a glowing and shiny look! To get more info on Keratin Treatment, Book a FREE consultation with our experts at ChooseClinic!