Facing the sight of hair strands on pillow covers, bathroom sinks, house floors, etc. which makes you feel bad and worried about hair fall? We can understand that extreme hair loss can be a troublesome problem, which often affects self-esteem. However, by taking proper remedies and hair care treatments, you can control hair fall and save your locks. If you're looking for the proper medical solution to control hair fall and stay away from baldness, then Finasteride is really a boon for men who face severe hair loss and expecting baldness within few days.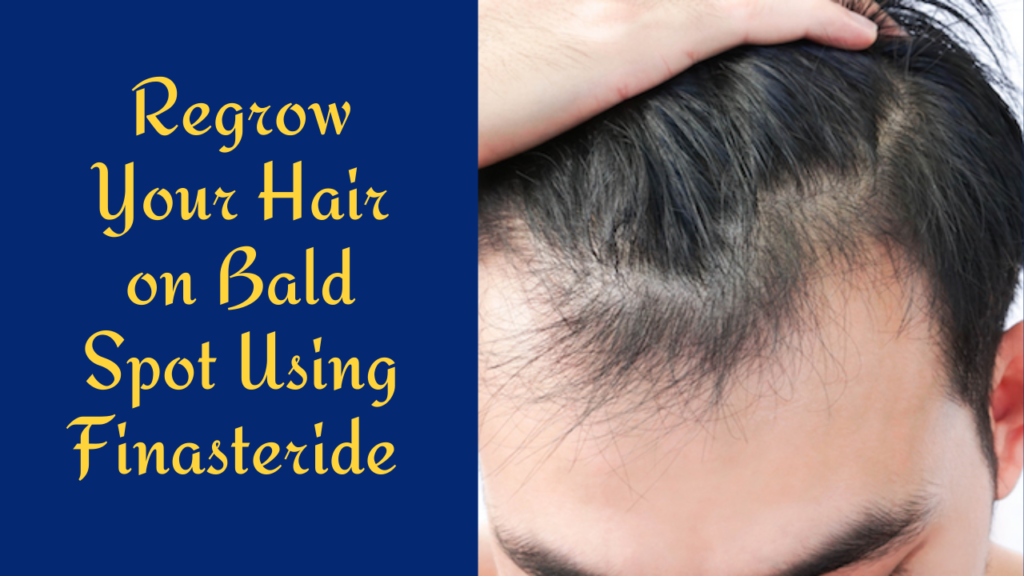 What is Finasteride for Hair Loss?
This is the medication treatment used to treat male baldness. This treatment works by decreasing the amount of a natural body hormone (DHT) and this leads to an increase the hair regrowth and slower hair loss. This medication will not affect the hair growth on other parts of the body; also, this medicine is not advised for women or children. So, before you start taking this medicine, talk to your doctor about the benefits and risks of using Finasteride.
Benefits of Finasteride Tablet
Being the popular and effective tablet for treating hair loss and pattern baldness, the major benefits offered by the Finasteride tablet include:
Slow Down Hair Loss – This tablet is often prescribed by doctors to slow down the process of extreme hair loss. The key chemical component Dihydrotestosterone (DHT) plays an active role in inducing faster hair loss. Finasteride works by reducing the conversion of testosterone to Dihydrotestosterone. And the decrease in the amount of DHT will eventually slow down the process of hair loss. And this tablet will work only on the head part and will not affect the hair growth on other body parts.
Hair Regrowth – Finasteride is used as the first-line treatment for hair loss and is mostly recommended for hair regrowth for bald-headed men. After the use of Finasteride, people reported successful results in both hair loss and hair regrowth. You can see the immediate results in hair loss, but to see the effect of hair regrowth, it will take nearly 1 or 2 years.
Hair Preservation – After taking Finasteride tablet of 1mg, the original hair follicles and the original hair count will be preserved.
Less Negative Effects – Compared to other treatments and medications available, the negative side effects of using Finasteride is comparatively fewer.
Try out these tips: How to Grow Hair Faster?
How Does Finasteride Work For Hair Loss In Men?
As we discussed earlier, male pattern baldness is caused due to the increased secretion of the DHT hormone. The excess secretion of this hormone stops the growth of hair and induces the hair shedding phase. And also, this stops the regrowth of new hair.
The hair shedding phase and the non-occurrence of regrowth of hair will lead to thinning of hair and receding hairline in the form of "M" Shape in the front head. If you're the one who suffers from this baldness and hair loss issues, you can try Finasteride. Do you know how it works for you? When you can take Finasteride, it acts as a blocking agent and reduces the production of DHT hormone. This will lead to slower hair loss and increase hair growth.
Finasteride Dosage
Have you decided to try Finasteride to reduce hair loss and induce hair growth? Then you can start taking this tablet Finasteride, but anyhow, getting doctor's advice, before consumption is advisable.
As advised by doctors and dermatologists, this tablet should be taken only once a day. Also, it should not be broken or powdered, rather it should be taken as a whole with a cup of water.
The dosage is prescribed as 1mg dose is more than enough to lower the secretion of DHT hormone in the scalp and to reduce hair loss. Also, it's advised that this tablet must not be taken by anyone under the age of 18 as well as women of any ages and children.
How Long Before You See Results?
Finasteride can do magic in reducing hair loss and increasing hair growth even at the age of 30+ or above. After the use of this tablet, you can see the noticeable results within 3 months. You can see the results in terms of hair loss slows down and hair becomes thicker.
Common Side Effects of Oral Finasteride
Along with the "N" number of benefits, Finasteride also comes with some side effects that include:
Decreased sexual ability
Depression
Pain in the testicles
Painful urination
Swollen Face
Itches and Rashes on the Scalp, tongue, and lips
Prostate cancer
The side effects of using Finasteride and the success rate of this tablet entirely depend on your body health condition and how your body reacts to the tablet. So, it is always advisable to consult with a general doctor before you start using any oral medications.
What Other Treatments Are Available If Finasteride Does Not Work?
As per recent studies, Finasteride is proven to be the most effective treatment in treating hair loss and male baldness. In case, if this treatment doesn't work for you, then there are many more options available for you.
To find the other alternatives that suit the best for you, you can discuss with our dermatologists at ChooseClinic today!
Read This: Hair Loss Treatment in Hyderabad – View Cost, Advantages, Disadvantages
Topical Vs. Oral Finasteride
Topical is also the other form of medication for treating male pattern baldness. It can be used in combination with the oral drug. However, the usage of Topical Finasteride is not approved by FDA and not advised by any of the dermatologists. On the other hand, Finasteride is approved by FDA and most recommended by doctors and dermatologists for hair loss treatment.
Minoxidil Vs Finasteride
Like Finasteride, Minoxidil is also a popular oral medication used for treating hair loss. Finasteride can treat male baldness and it helps to stop hair loss and induces the regeneration of new hair. Further, it is FDA Approved and it works best in males. With the higher success rate in male baldness, Finasteride is not recommended for females.
By offering the same features of Finasteride, Minoxidil comes with a lower success rate and has fewer complications. And it helps in treating hair loss in both males and females.
Dutasteride Vs Finasteride
By using the alpha-reductase inhibitors, both Finasteride and Dutasteride are used for treating hair loss. But while weighing the pros and cons of both medications, Finasteride stands out!
Finasteride was developed in the year of 1970s and approved by FDA for successfully treating hair loss and male pattern baldness. Whereas, Dutasteride is a fairly new medication that has its patented rights in 1996 and was approved for treating prostatic hyperplasia in 2001. But, still, now it's not approved by FDA as a treatment for hair fall.
Comparing with all the medication options available for treating hair loss and baldness, Finasteride seems to provide better results!
Are you searching for the right solution to stop hair fall and baldness? Or are you looking to find out more information and guidance on using Finasteride for stopping hair fall? Visit ChooseClinic today to book your Free Consultation with our experienced dermatologist!
Get started today to put a pause and full stop to your frustrating hair loss and hair thinning problem! It's time to welcome those healthy locks and curls now!