Is you or your loved one having one or more patches of balding in their head? This syndrome is called Alopecia Areata. This can affect both males and females. Under this condition, hair loss may occur not only on the scalp but also in some cases you may experience hair loss in eyebrows, eyelashes, and other parts of the body. And it can prevent hair from growing back. Do you want to know more about Alopecia Areata, its symptoms, its causes, and its treatments?
Important Facts about Alopecia Areata
Millions of people worldwide are affecting with Alopecia Areata Syndrome
People from both genders can suffer from this disease despite their skin tone and nature of their hair
People of all ages (even children) can from alopecia areata.
Read more about Everything you need to know about PRP Hair Treatment
What Causes Alopecia Areata?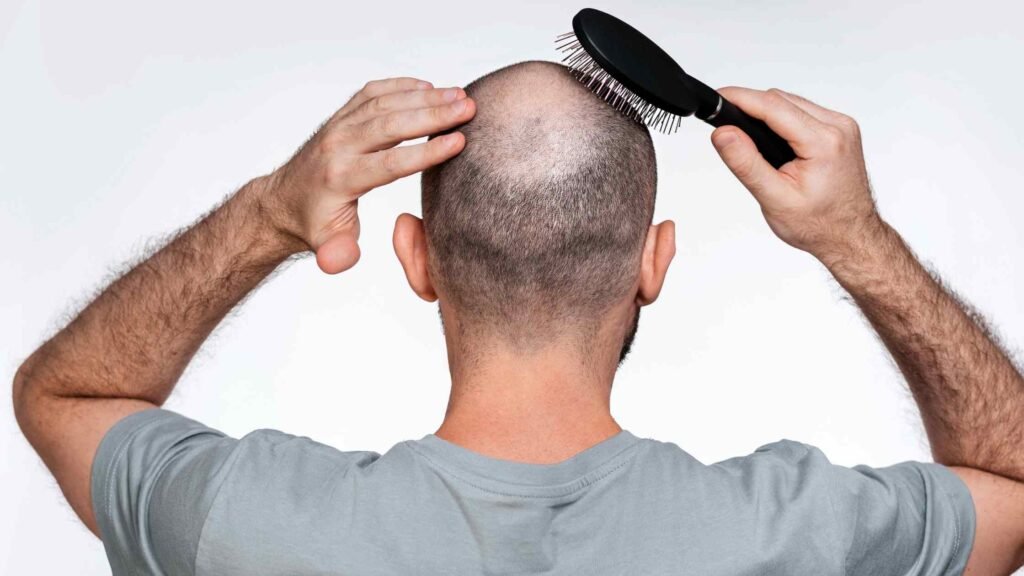 Alopecia Areata is classified as an immune deficiency syndrome. Our immune system plays an important role in protecting your body from the attack of foreign bodies such as viruses, bacteria, and so on. Our immune system mistakenly starts attacking your hair follicles in this alopecia and leads to extensive hair loss. Here are some of the most common triggers that cause Alopecia Areata:
Hormonal imbalance
Protein deficiency
Extensive intake of vitamin A
Fungal infection
Iron deficiency
Mental stress and anxiety
Pregnancy
Chronic illness
Imbalance in thyroid level
Finasteride for Hair Loss: Uses, Dosage & Side Effects
What Are The Different Patterns Of Baldness?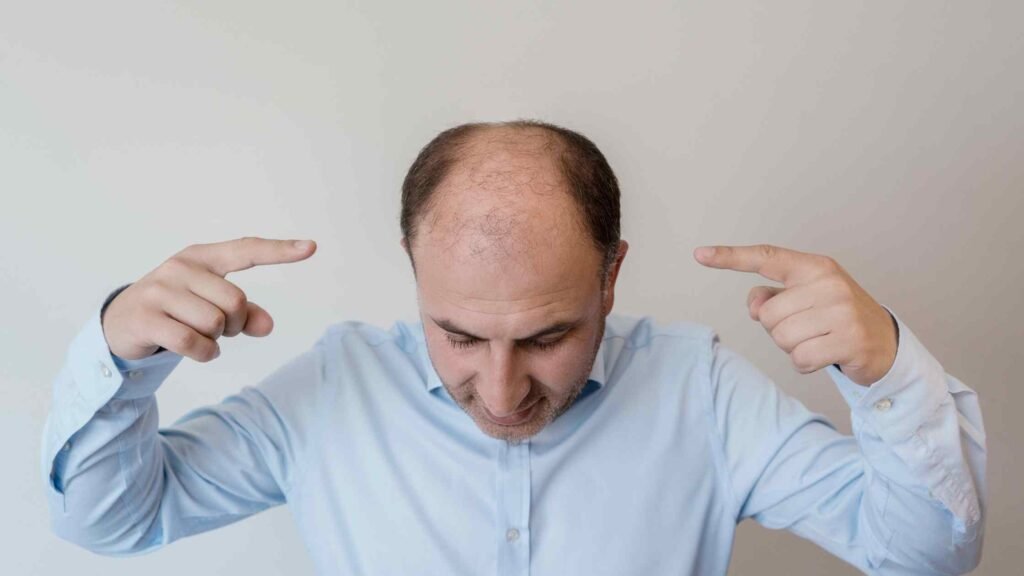 Depends on the size and patches of hair loss, there are different types of baldness which includes:
Alopecia Totalis – This is a type of baldness that you can experience in the entire scalp
Alopecia Universalis – In this syndrome, you will experience hair loss in the entire body including beard and mustache.
Traction Alopecia – This is caused due to extensive tension in certain areas, leading to hair thinning and hair patches.
Scarring Alopecia – This is a type of baldness in which your hair follicles are completely destroyed and permanently replaced by scar tissues.
Read more about Minoxidil Topical Solution For Hair Loss & Its Uses, Side Effects
Who Is Affected By Alopecia Areata?
Both males and females irrespective of their age can be affected by Alopecia Areata. It is mostly observed in men and women age between 35 to 60 years.
Treatment of Alopecia Areata
The treatment for Alopecia Areata completely depends on what is the reason behind the patches of hair loss. Usually, doctors recommend steroid boosters to boost hair regrowth in places of hair loss. If you are suffering from this syndrome due to a deficiency of iron or protein, then you can take supplements. You can also apply Minoxidil to the affected hair to prevent further hair loss.
You can also opt for PRP treatment for regrowth in scalp baldness. This is a painless treatment in which your own blood is extracted from your body and put to the centrifuge. This separates the platelets from the plastic and then, the activated platelets are injected into the bald patches of the scalp. This helps in stimulating the strength of hair follicles and induces hair growth naturally.
Tips to Avoid Alopecia
Maintain a well-balanced diet by including the proper intake of vitamins and minerals
Make sure to intake iron supplements and keep the thyroid level under control
If you notice hair fall in a particular area, consult the doctor immediately, as this Alopecia Areata can spread very fast, more than you imagine. So, as early you diagnose the problem, as fast it can be treated.
FAQs
What are the Mental Factors that Triggers Alopecia Areata?
Apart from vitamin deficiency, stress and anxiety can also cause an immunological and hormonal imbalance in your body and this, in turn, results in hair loss and scalp baldness.
Do Alopecia Affects Kids & Children?
There is no proper evidence that Alopecia will also only affect old age people. Doctors stated that this disease will affect people irrespective of their age and gender. There are numerous cases of children suffering from Alopecia syndrome.
Does this Syndrome Affect our Daily Routine?
Yes, absolutely! Having hair loss in small patches will affect your self-esteem & confidence and increases your stress, frustration, and anxiety level.
Summary!
Hope now you are aware of the causes, treatment, and tips to avoid Alopecia Areata Syndrome! Are you experiencing too much hair fall? Are you worried that there is some serious problem with your hair growth? Then don't wait too longer! Consult with our certified experts today and put an end to those frustrating hair loss!
Book a FREE Assessment with our Doctors at ChooseClinic today!