Skin care is most important part of our daily regimen. We use many skin care products available in the market for skin related problems like dry skin, damaged skin, sunburns etc. Olive is a natural way to take care of your skin ad keep it healthy and hydrated.
Read more about How to Reduce Body Heat Pimples
Most of us assume that olive oil is for cooking, but its versatility makes it a highly desirable product and it has became a part of our daily skin care routine. Olive oil has many benefits for your skin like it reduces the signs of aging, it gives radiant and youthful skin. It contains several nutrients and also enriched with anti-inflammatory and antioxidant properties.
Read more about Skin Tightening Treatment Cost In India
In this article you find out the best olive oils to get glowing skin and benefits and how to apply tips.
What Is Olive Oil?
Olive oil is a type of oil that is extracted from olives, the fruits of olive tree. The process of extraction of oil is simple olives can be crushed and pressed to extract the oil.
Olive oil is rich in vitamins and nutrients. Olive oil is rich in antioxidants and vitamin E and vitamin K. The primary colour of olive oil is green later it changes to pale yellow and golden green as it oxidises. It also rich in omega-6 and omega-3 fatty acids. Olive oil contains oleic acid and antioxidants that can help in fighting inflammation.
Read more about Best Topical And Oral Antibiotics For Acne In India
Benefits Of Olive Oil For The Skin
Olive oil is very beneficial for the skin, here you can know more about the benefits of olive oil:
Olive oil has antioxidant properties and that prevents skin from oxidative damage.
Oleic acid and squalene that helps in reducing premature aging.
It also contains fat-soluble vitamins A, D, E, K that are very beneficial to the skin.
Topical application of vitamin E can treat several skin related issues like psoriasis and eczema.
Application of olive oil helps in hydrating your skin and also boost up skin elasticity.
Olive oil is a natural moisturizer for the skin and it also has antibacterial properties.
Olive oil is said to be an excellent oil for massaging your body skin, it rejuvenates the skin by promoting blood flow.
It is also used to massage the babies; it makes them to became active and get more stronger bones and joints.
Read more about How to Remove Freckles on Face: Causes and Treatments
How To Apply Olive Oil For The Skin
Moisturizer Olive oil can be used as a moisturizer, mix few drops of olive oil with your moisturizer which is your favourite and apply evenly on your face and body. Olive oil nourishes your skin and you enjoy applying it.
Makeup Remover Olive also used as a makeup remover, dap a few drops of olive oil on to the cotton pad and wipe your face clean with it even it can be used to remove mascara also.
Face Mask Olive oil also used in the DIY face masks as well.
Remember following points while using olive oil for your skin.
Always choose organic and premium grade olive oil to avoid any skin sensitivity.
Few drops olive oil is enough for your skin per day. An excessive application may clog the pores and results in breakouts.
Always choose a glass bottle, if not available purchase an eye dropper. It is easy to use and also provides mess- free application.
Read more about 7 Best Dermatologist Recommended Non-Comedogenic Sunscreens
7 Best Olive Oils For The skin
1.Soulflower Olive Oil
Soulflower olive oil is a pure a cold pressed and natural carrier oil brand. It is also a pure extra virgin oil that can be used for skin care and hair care. It is suitable for all ski types and it is easily penetrating in to skin and removes the impurities in the skin. It boosts the skins elasticity as it is enriched with vitamin and K it helps in keeping your skin glowing and more beautiful.
Features:
Pure and natural extra virgin olive oil
Removes skin pigmentation and dryness.
Removes dandruff
Moisturises skin
Best for skin and baby massaging
Rich in vitamin E, K, D which is beneficial for skin and hair too.
Read more about Cystic Acne: Definition, Causes, Treatment, and Prevention
2.Nature's Absolutes Olive Oil
Nature's Absolutes Olive Oil is made with highest quality of olives. It is cold presses and also ensures purity. This oil is for massaging, skin and hair and it penetrates in to your skin and removes dust and grime. It also avoids dandruff by keeping your scalp moisturized. It is also used as a makeup remover and cleanser with antiaging and hydrating properties.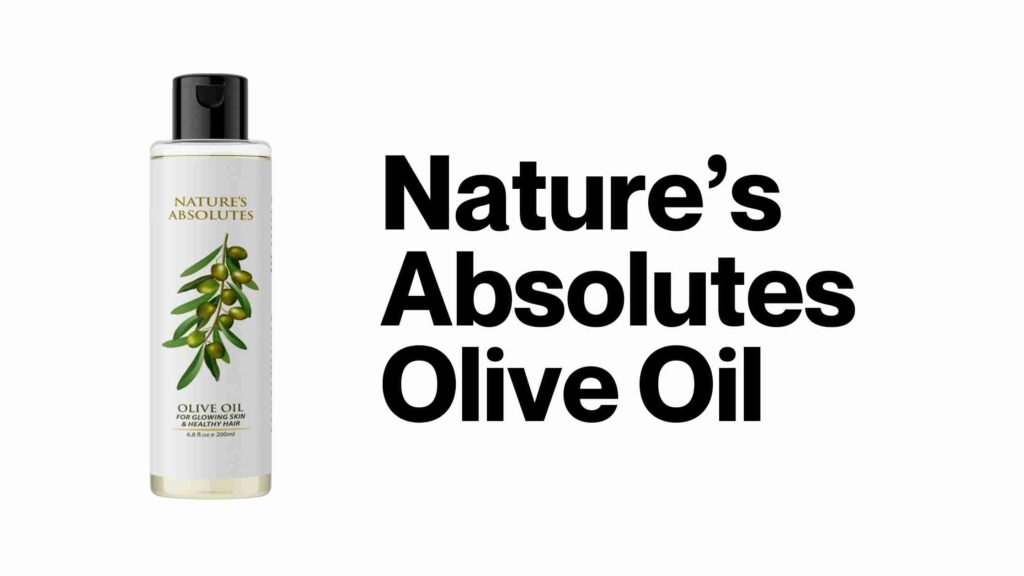 Features:
Soothes the scalp
Easily gets absorbed by the skin
Fights against dandruff on the scalp
Also used as essential oils for extra nourishment
Read more about 17 Common Skin Diseases with Causes & Available Treatments
3.Indus Valley Bio Organic Extra Virgin Olive Oil
Indus valley bio organic extra virgin olive oil is extracted by cold pressing and grinding the natural olives. To retain its essential aroma and the nutritional values this oil is cold pressed at lower temperatures. If you are looking for smooth skin with natural radiance then this product is an ideal choice for you. It can be used for both hair and the skin.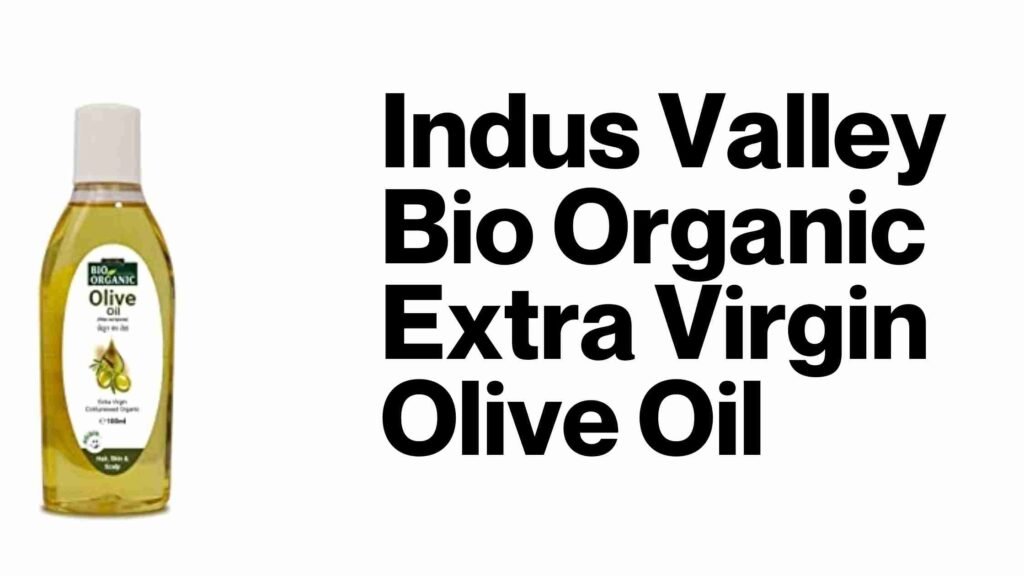 Features:
It contains fatty acids, antioxidants, proteins and vitamins such as D, E, K.
Protects your skin from UV rays
Chemical free olive oil
Hair growth stimulator
Nourishes dry scalp and dry skin
Used as a massaging oil.
Read more about Is Acne Treatment Safe During Pregnancy?
4. Aroma Magic Olive Oil
Aroma magic olive oil is very ideal for skin care and hair care. It also improves dry skin texture of the hair and enhances smoother and manageable hair. It is cold pressed oil and enrich with nutrients and absorbs quickly in to the skin without giving an oily look to your face. It is very effective and affordable olive oil.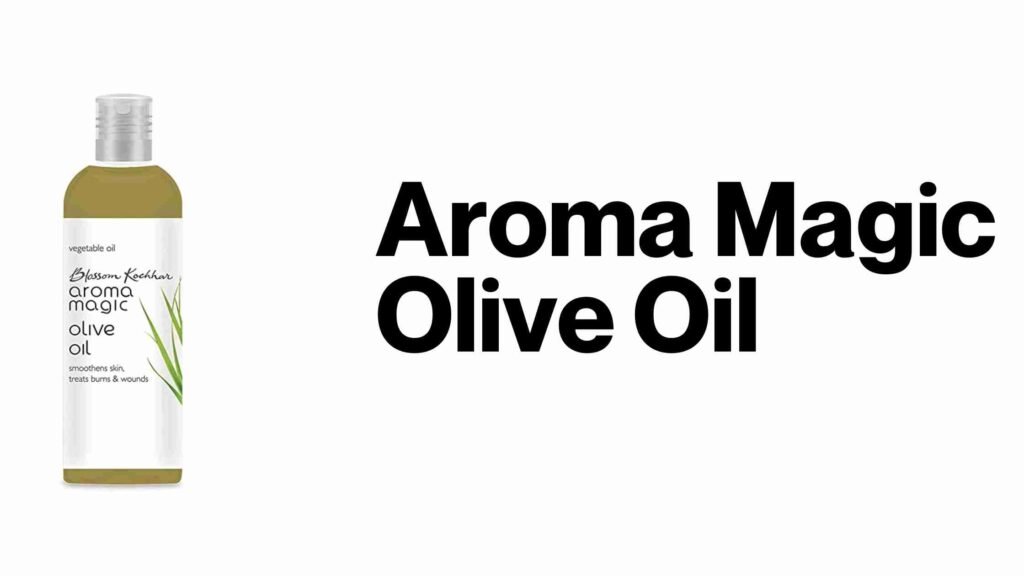 Features:
It is a multipurpose oil that can be used for skin, hair, nails etc.
It absorbs quickly
Helps to reduce inflammation, skin burns, sun burns, cuts etc.
It can penetrate deep in to the skin.
Fights against dandruff.
Read more about Benefits of Glycolic Acid Peel for Acne, Scars & Hyperpigmentation
5.Khadi Pure& Natural Essential Olive Oil
Khadi olive oil is pure and natural olive oil which helps to bring back natural glow of skin. It also moisturizers your skin. Khadi olive oil is rich in vitamins, fatty acids and minerals. These properties of the olive oil give you benefits to heal the dry skin and also eliminates dandruff too.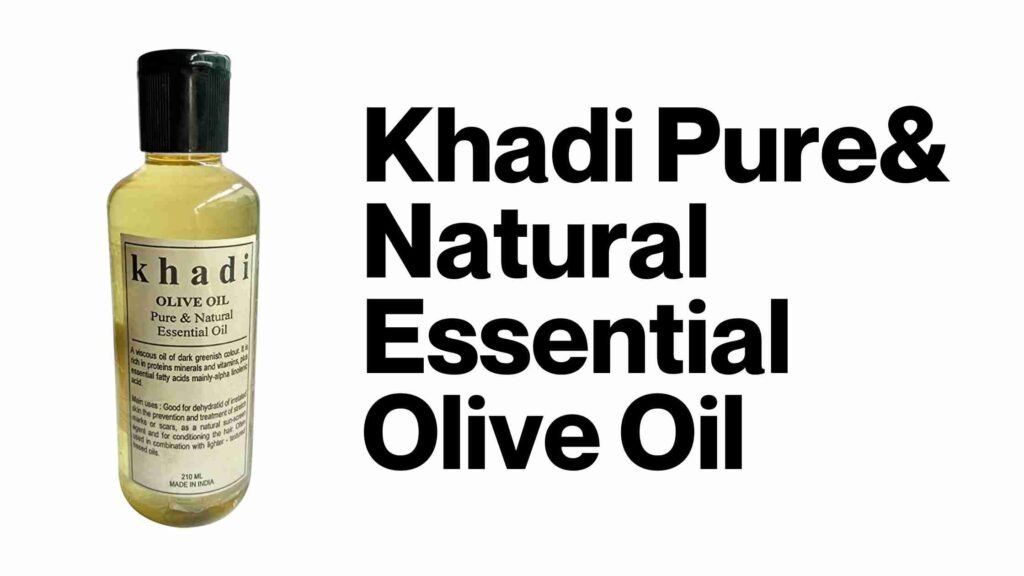 Features:
Suitable for all skin types
Best for hair care also
Having organic properties to brighten the skin
Have very good beauty benefits
Good for skin lightening
Read more about What Is Skin Polishing Treatment?
6.Disano Extra Virgin Olive Oil
Disano extra virgin olive oil is made by cold pressing raw olives. It is enriched with vitamins, antioxidants. It also contains unsaturated fatty acids that comes up with many health benefits. This extra virgin olive oil comes with fresh aroma and it is ideal for applying on the skin and hair.
Features:
Enrich with nutrients, vitamins, antioxidants to give you glowing skin.
Moistures your skin
Reduces the cellular imbalances
Budget- friendly
Read more about How to Get Rid of Ingrown Hair?
7.Figaro Olive Oil
Figaro Olive oil brand is not a cold pressed or extra virgin olive oil. I t is combined with vitamin A and C, calcium and iron making best olive oil for the skin. This is edible oil and refined one is used for cooking. It is used for hair and body massaging to get the benefits. It is good for hair.
Features:
Guarantees in skin nourishing
Will improves hair texture, hair growth and health
Made with finest olives
Has antioxidant properties
Non- irritant and suits all skin types
It is multipurpose oil used for hair and skin
Pure olive oil has a pungent odour, it indicates that the product is of high quality. Not every store will have good quality of olive oil. Be careful about where you get it from. The products mentioned above are long- lasting and do not have any side effects on your skin. If you want to buy the best olive oil scroll up and pick your favourite olive oil from our list to avail benefits.