Do you want bright, soft, and plump skin? We know the answer to this question already.
What if we ask, do you want to attain such skin without spending a fortune on serums, creams, oils, and dodging a multi-step skincare routine? We know that you will be astonished instead of answering because is that even doable?
Not one nation but the whole world will promptly say yes to everything that can help them achieve a natural glow that lasts for longer. And when that "everything" is just a facial, it has to be viral.
Today we will talk about such a viral skin treatment that can make your skin health sustainable and which is more than your routine facial treatment. Yes, we are unquestionably talking about HydraFacial. 
| | |
| --- | --- |
| Hydra Facial Treatment | Cost in Hyderabad |
| 1 Session | Rs.5000 to Rs.10,000 |
| 4 Sessions | Rs.20,000 to Rs30,000 |
| 6 Sessions | Rs.35,000 to 45,000 |
If you haven't found the term "HydraFacial" anywhere before, and if in case you want to know its popularity, here are several things you must know:
One HydraFacial treatment is performed every 15 seconds
HydraFacial is widespread in more than 80 countries worldwide
This multi-step facial treatment is performed with a patented machine manufactured by Edge Systems. In each session, the aestheticians use the device to cleanse, exfoliate and extract a variety of rejuvenating serums to deliver an instant WOW factor in firming and brightening the skin. And that is how HydraFacial became an in-demand service among people who want to get a long-lasting glow before a big event or want to maintain their skin health consistently.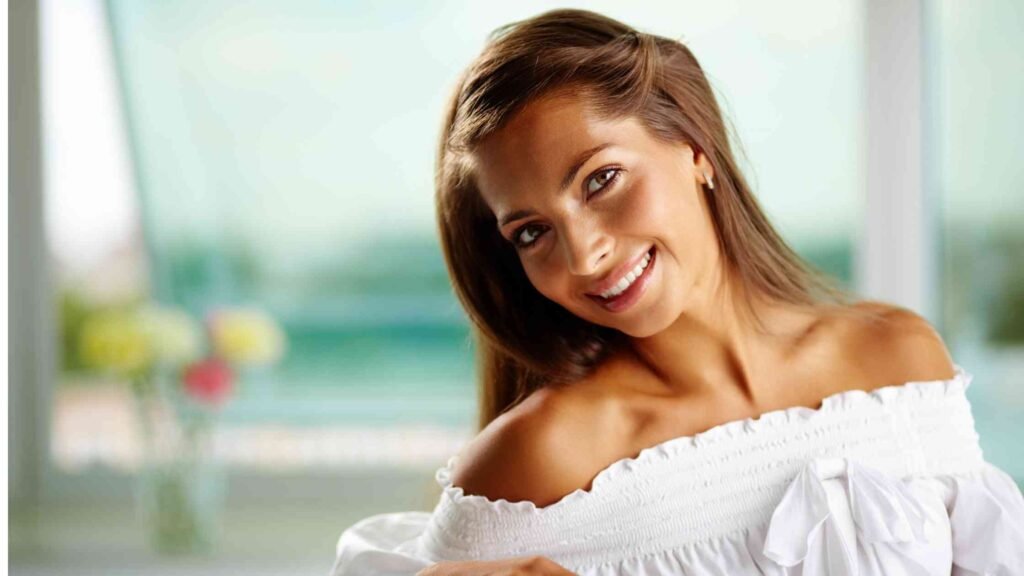 Read more about Everything You Need To Know About Permanent Makeup Before Taking the Plunge
What Is Hydra Facial?
HydraFacial is a patented skin treatment. And nowadays, due to its growing popularity, you can find this treatment in many medical spas and dermatology clinics.
The terms HydraFacial and hydra dermabrasion are used interchangeably. It is called hydra dermabrasion because it entails microdermabrasion like exfoliation fused with hydrating serums.
HydraFacial is a three-step treatment used to deep clean, exfoliate, and hydrate your skin. Along with bringing a long-lasting radiance to your skin and firming the skin, this professional procedure is a dependable treatment for many who want to cure various skin conditions, including dryness, wrinkles, and acne.
We are sure, by now, you have certainly understood that HydraFacial is absolutely non-invasive, and it's similar in principle to a regular facial that you can get from a spa. The only distinction is the result it brings to your skin is more remarkable than any ordinary facial.
Read more about What Are Blackheads On Nose- Removal Treatments, Cost & Results
How Does HydraFacial Work?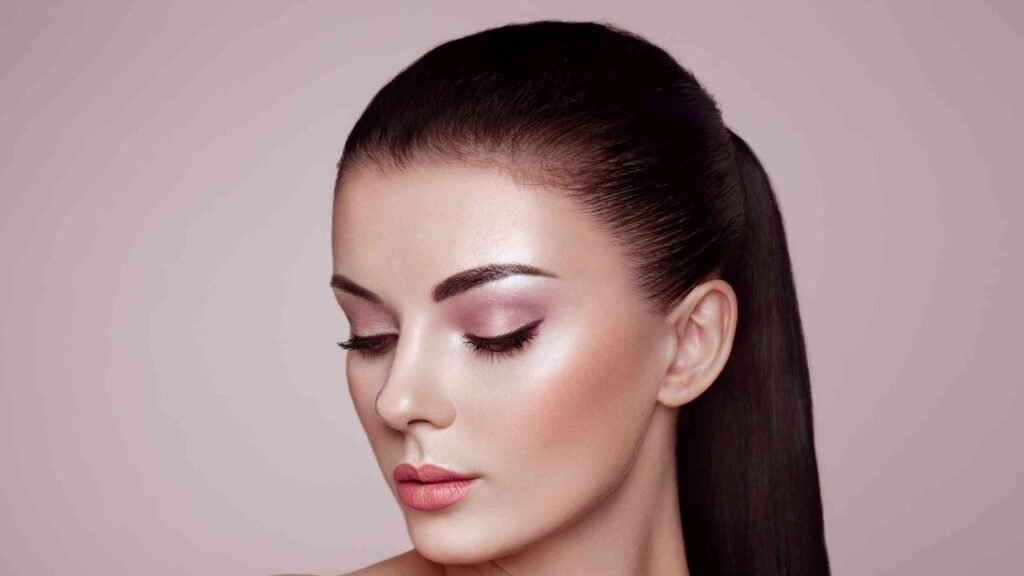 As we mentioned earlier, HydraFacial is similar to the routine of facials you get from a spa or dermatology clinic. But the only differentiating factor is this treatment uses a specific device during the entire procedure.
HydraFacial is also called microdermabrasion, which gently sands your skin, removing the uneven and thicker layer, according to plastic surgeons. But HydraFacial is not exactly microdermabrasion as some people say it's far better than microdermabrasion.
The device used during the process exfoliates the skin and removes dead skin cells from the surface. After the exfoliation, the provider extracts extra oils and infuses serums into the skin. The last step of the treatment is the key reason the procedure is so effective. The company claims there is no downtime or, say, no recovery time after the HydraFacial treatment. And the entire treatment can be completed in as little as 30 minutes.
Now, let's look at the three significant steps of the HydraFacial treatment.
Read more about Retinoid vs Retinol: Which Is Right For You?
Here Are The Three Major Steps Of HydraFacial:
Cleansing And Peeling
This is the first step of the beautiful skin treatment named HydraFacial. You can conveniently call this step the exfoliation step, as this step intends to remove the dead skin cells from the outer layer of the skin.
Exfoliation has long been known for having beneficial effects on the skin, including leaving the skin looking brighter and unclogging pores. With long-term use of exfoliation, you can increase collagen production too.
All these are done in HydraFacial to gently dislodge impurities and dead skin cells before proceeding to the next steps.
Extraction
In this step, the provider uses a vacuum-like attachment on the device to extract excessive oils from the face and deliver topical moisturizer simultaneously.
Infusion And Protection
This is the last step of HydraFacial and the most significant part of the whole treatment. In this step, your skin gets a booster moving toward your beautiful skin goa. This step has helped many people achieve some skin goals, including reducing the appearance of hyperpigmentation, wrinkles, fine lines, enlarged pores, and more.
Many skin clinics combine exfoliation and active topicals with other facial treatments for radiant and rejuvenated skin. Though the premise behind all of those looks similar to exfoliation and infusion of serums, HydraFacial differs due to the patented technology. The entire HydraFacial treatment is customizable through the boost serums used during the last step.
Read more about Skin Tightening Treatment Cost In India
What Are The Prospective Benefits Of HydraFacial?
HydraFacial has become one of the most veering facial treatments in the modern world. And there is no wonder why. This gentle, non-invasive treatment with zero downtime but great results is becoming a primary, functional, and integrative facial skincare routine for many people.
But why is HydraFacial so popular?
It is because HydraFacial is an effective alternative to harsher facial treatments, and here are some reasons why people love this treatment:
Works wonders for all skin types: Do you have sensitive skin and acne-prone skin, dehydrated skin, or skin that automatically produce more oil than you can consume in a month? No matter what, HydraFacial will work for everyone regardless the skin type.
Has consistent outcomes: HydraFacial is not similar to your routine facial treatment, and there is a technology behind it. Due to incorporating the HydraFacial technology, you can rest assured of achieving a consistently high-quality treatment every time you go for your HydraFacial session.
Zero downtime: When we talk about facial treatments, people ask if there is any downtime. And in the case of HydraFacial, there is no downtime. One can even apply makeup on the same day if one would like. Nevertheless, the glow you will achieve after the treatment is something you would like to enjoy instead of covering it up.
Brings immediate results: Since the treatment is entirely non-invasive, you can see positive results soon after the treatment is completed. And that is the very reason dermatologists recommend this treatment to brides before their weddings for a luminous healthy glow.
Gentle on skin: During the HydraFacial treatment, a piece of vacuum-like equipment is used, which is extremely gentle on the skin that helps get rid of clogged dirt, gunk, and oil. Alongside cleaning out the pores, it helps with deeper penetration of serums and creams applied on the skin.
Customizable treatment: Depending upon your skin texture, skin type, and the problems, the experts can customize the entire HydraFacial procedure for you. From the peel composition to the moisturizers used, you can get customized treatment everywhere.
Now Let's Move To The Benefits Of HydraFacial:
HydraFacial for blackheads treatment
Dead skin accumulation onto your skin is the major contributor to blackheads. Blackheads are the non-incendiary form of acne that may benefit from exfoliating and extracting method used in the HydraFacial. Though more studies are needed to confirm the benefits completely.
HydraFacial for acne treatment
Though there are no clinical studies that highlight the benefit of HydraFacial for acne, the techniques used in HydraFacial have been regarded as helpful for treating acne and acne scars. The deep exploration done during HydraFacial helps remove the pore-clogging skin cells.
HydraFacial for anti-aging treatment
According to studies, women who received HydraFacial treatments effectively decreased the signs of skin aging compared to those who applied serums alone. The effect of HydraFacial included reduced pore size, reduced hyperpigmentation, and fine lines.
Who Must Not Attempt Having A HydraFacial?
Yes, we mentioned earlier that HydraFacial is appropriate for all skin types. According to the company, one must avoid having a HydraFacial if they have active acne, sunburn, or rashes.
Pregnant women also must skip HydraFacial as some of the ingredient used during the HydraFacial, such as salicylic acid. Salicylic acid is not tested and proven to be safe during pregnancy. Though there are some controversies centering the fact that salicylic acid may be reliable to use for a partial time for pregnant women
It is always better to check with a dermatologist or obstetrician before getting a HydraFacial during pregnancy.
How Much Does HydraFacial Cost In Hyderabad?
A HydraFacial in some of the best clinics of Hyderabad will cost you roughly around 10,000/-. But HydraFacial is not less than an investment for your skin. In fact, once you see the effects of HydraFacial on your skin, you would be likely to book a treatment again before any big event to reset your skin.
Many people start seeing visible skin refinement and radiant skin tone after just one session of HydraFacial. And one treatment per month is recommended to improve the appearance of wrinkles, brown spots, fine lines, congested skin, etc., which will cost you a good amount every month.
What Are The Risks Associated With HydraFacial?
Most patients endure HydraFacial treatment exceptionally well, with a few side effects hardly ever. It takes 30 minutes or less for a HydraFacial session after some redness may occur. And that is often the only side effect of a HydraFacial that resolves quickly on its own.
If you want, you can apply makeup soon after a HydraFacial treatment to conceal that redness. In rare cases, people might experience an allergic reaction to the serums used or the products applied during HydraFacial. However, when you choose a good clinic, their knowledgeable aesthetic team takes great care to discuss your allergic reactions, sensitivities, and other possible risk factors before selecting the products to include in your treatment.
How To Find The Best Clinic For HydraFacial In Hyderabad?
It is still very little and no knowledge about HydraFacial in people. Therefore, finding the best clinic for HydraFacial in Hyderabad is pretty tricky.
The revolution in technological advancements has impressed every part of the medical field. Every day, plenty of innovative cosmetic techniques and products are coming into existence. And together with that, it is becoming easy for many brands and companies to fool the skincare enthusiasts by attracting them with fake promises of improving their skin and getting the glow game on.
Additionally, such dishonest clinics or companies represent their procedures and products as pocket-friendly, less risky, less time-consuming, and nonirritating. As a result, customers began to turn to them. Unfortunately, they experience the side effects of unauthorized products and procedures.
To keep you safe from such mishaps, here are a few pieces of information that you must know before finding a clinic for HydraFacial in Hyderabad.
HydraFacial is a patented technology from The HydraFacial Company, California, USA. And if you want to distinguish between the original and an unofficial HydraFacial procedure, here are a few things you need to check before the process:
The HydraFacial logo: Before you start looking for a HydraFacial clinic in Hyderabad, you should take a hard look at the original company's logo.
The HydraFacial machine: You must also do a little research work and check what the original device of HydraFacial looks like. It is essential to keep yourself away from fake and unauthorized HydraFacial treatments as they might cause severe skin damage and lead to skin-related issues.
Conclusion:
We know it sounds tricky to distinguish between an authentic HydraFacial clinic and an unauthorized one. And therefore, we are here to help. At choose.clinic, you can choose from all the certified clinics in Hyderabad to offer the official patented HydraFacial treatment.
On our website, we believe that it is our foremost responsibility to clarify all your doubts and keep you away from the hoax treatment that can cause severe damage to your skin and health. We ensure maximum transparency and authenticity in the information. Therefore, you can rest assured of choosing the right HydraFacial clinic and treatment for yourself with us. Visit our website to find other skincare treatment clinics in Hyderabad.