Pimples which cause due to heat and excessive body sweating are known as body heat pimples. This is commonly seen in subtropical climatic conditions in India. Heat pimples are known as Acne Mechanica in medical terms. Heat pimples triggers with hot and humid climatic conditions and that spread to other areas of the skin too. You can see this on face, back, hands, shoulders, neck etc. This is a kind of acne that occurs due to excessive heat and pressure on the skin and also combines with sweat.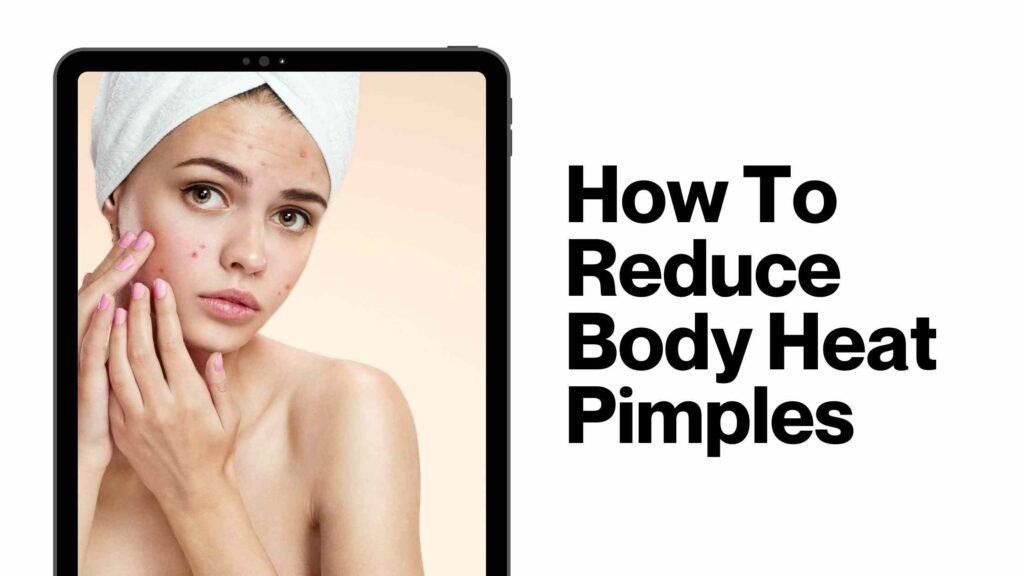 In this article you know more about sweat pimples, causes, prevention, treatments.
What Causes Heat Pimples?
We all are aware of pimples, some other type of pimples like heat pimples appear as red boils on the skin like patches. Increase in the body heat causes heat pimples. Some people have low body heat and some have high body heat this leads to production of excessive sebum that can clog your pores and result in heat pimples.
Read more about Best Topical And Oral Antibiotics For Acne In India
Here are some causes, that triggers heat pimples:
Wearing tight clothes, synthetic materials, leather clothes, spots wear that produces heat inside.
Wearing tight helmets, hats, head bands lead to sweat pimples.
Anything that keeps pressures on the skin.
Infection caused by bacteria.
Clogged sweat glands.
Alcohol consumption
Weak immune system
Read more about Is Acne Treatment Safe During Pregnancy?
Treatments To Get Rid Of Sweat Pimples/ Heat Pimples?
Here are some treatments to get rid of sweat pimples or heat pimples:
Clinical treatments
1.Cleansing: Cleansing helps to remove the dirt and dead skin layers that blocks the skin pores which causes acne and pimples. Exfoliation is another method to remove the dead skin cells and cleanse the skin.
2.Microdermabrasion: This is a non-surgical treatment in which a crystal device is used to remove the upper or top layer of the skin by an expert dermatologist. This treatment can remove heat pimples and also brings the new skin, rejuvenating skin.
3.Chemical peels: This is a treatment in which plant-based chemicals are used to exfoliates the upper layer of the skin. Peels contains salicylic acid, lactic acid etc can helps to reduce sweat pimples or heat pimples.
4.Using products containing azelaic acid, sulphur etc, can helps to reduce the acne causing bacteria.
5.If your acne doesn't heal within few days than your dermatologist suggests you the oral antibiotics and strong topical retinoids.
Read more about Benefits of Glycolic Acid Peel for Acne, Scars & Hyperpigmentation
Home remedies
1.Aloe Vera: Aloe vera gel has antimicrobial properties that helps in reducing bacterial infections which causes pimples. It also promotes fast healing and smoothening effect on the site of pimples. Apply aloe vera gel to the pimples and leave it overnight and wash of in the morning, until the pimples are healed.
2.Honey: Honey has natural antimicrobial properties and effective in fighting against the bacteria. It helps in reducing the infection which causes pimples. Apply a tablespoon of honey on the pimple 3-4 days daily on the fresh skin, until your pimples get heals. It also brings smoothens and natural glow to your skin.
3.Turmeric Powder: Turmeric powder contains natural anti- inflammatory properties. It helps in reducing the acne and fight against the bacteria.
4.Neem Leaves: Neem leaves possesses anti-inflammatory and antimicrobial properties. The neem paste has a cooling effect on your skin and heals very fast. It helps in reducing the inflammation and infection that prone to the heat pimple.
5. Cater Oil: Caster oil contains ricinoleic acid and also has antimicrobial properties and anti-inflammatory properties and helps in reducing the heat pimples.
Read more about Retinoid vs Retinol: Which Is Right For You?
How To Prevent Heat Pimples?
Here are some preventive steps before exposing yourself in to this situation:
Do not wear tight fitted clothes, headbands, caps, hats that can trap body heat for long period and creates pressure and friction, it is always recommended when the weather is hot.
When you bath or take shower choose the soap that doesn't dry your skin and do not take too much hot water during hot weather.
Take adequate amount of water 3 to 4 litres on daily basis that can help to reduce body temperature.
If you sweat more your internal body temperature, come down and also toxins from the body can naturally eliminates from the skin.
If you are already suffering with heat pimples do not pop or squeeze them it may lead to scarring.
Try to avoid placing fingers on the pimples it may lead to more infection.
Include your diet with more vegetables and fruits that hydrates your body.
Avoid going out in to the sun, it may increase the chances of getting sun burns, rashes, and heat pimples.
Avoid direct contact with the mobile phone the heat produces with the phone and friction with skin may prone to heat pimples.
Read more about Skin Tightening Treatment Cost In India
Consult an expert dermatologist and seek their advice before starting any treatment mentioned above, they completely diagnosis your skin and suggests you the best treatments.