Oliva Clinic Kukatpally, Hyderabad
Clinics / 1092 views / Popular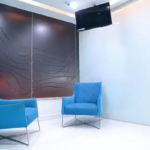 Oliva Skin and Hair Clinic in Kukatpally
Women desire to look gorgeous and for that, they spend hours in front of a mirror. Perhaps, there are certain things that need to be emphasized in order to look beautiful forever. Although makeup is a great way to glam up your beauty, you must not entirely depend on cosmetics to intensify your beauty. Apart from women, men also want to look handsome. Natural skin and healthy hair play a key role to appear beautiful or handsome. But, what you will do if you are suffering from skin and hair problems?
Will you use cosmetics forever? Obviously no! Therefore, it is recommended to get proper treatment for your hair and skin. Getting treatment from a certified clinic is a must. Therefore, if you are seeking such a clinic, then Oliva skin and hair clinic in  Kukatpally is here to help you get rid off of skin and hair problems. We have a team of professional dermatologists who will treat you with utmost dedication and guide you on how to tackle these problems. It's our motive to rejuvenate the skin and hair so that you won't hide your real beauty. Our hassle-free appointment facility allows you to book your appointment and get connected to an esteemed dermatologist. Here are some situations when you can contact us freely and avail the best treatment for your hair and skin.
Skin Services 
Pimple Treatment
Dull Skin Treatment
Anti Aging Treatment
Wart Removal Treatment
Tattoo Removal Treatment
Botox Treatment
Stretch Marks Treatment
Hair Services 
Body Contouring 
If your skin is getting dull day by day
Due to the fast-paced schedule, it has become hard to take care of skin with perfection. Hence, the skin of individuals is getting dull day by day. So, it's urgent need to regain a healthy skin. If you are facing the issue of dull skin, then do contact us and get proper treatment to revive your beauty once again.
If you are getting bald day by day
Hair is something that adds self-confidence both for men and women. Healthy hair is essential for everyone. But, due to bad lifestyle, maintaining healthy hairs become much difficult and that's the reason people are facing huge hair loss. Hence, if you are the one who is going through this painful situation, then the time has come to wind up this pain. Yes, get proper treatment of your hairs from Oliva skin and hair clinic and regain your self-confidence.
If you want to get rid off stretch marks
Undoubtedly, stretch marks are one of the most embarrassing marks which appear on breasts, tummy, thighs and upper marks. They happen because of several reasons such as pregnancy, weight gain or adolescent growth spurts. If you are looking for a clinic to get rid of stretch marks forever, then Oliva skin and hair in Kukatpally is the right place. So, book your appointment right now and get a consultation from a professional dermatologist.
We at Oliva clinic ensure 100% guaranteed satisfaction. Therefore, if you are facing any kind of skin and hair problems, then book your appointment. Have a glimpse of our testimonials and see how much customers are satisfied with our services.
Other Oliva Clinics in Hyderabad