If you are troubled by unwanted hair, then laser technology is the best choice for you because it is a painless and effortless technique. Laser Technique protects you from shaving, tweezing, threading, and regularly waxing your hair. It is a progressive innovation with remarkable advantage, which, however, appears to be expensive, but is it money savvy in the long run.
Compared with home remediation treatments such as waxing, threading, laser hair removal is a very comfortable treatment. Moreover, it is permanent. One can feel troubled by the presence of dark underarm hair. The abundance of unsolicited black hair on underarms can be discomforting to you. These underarms hair can easily be removed using state-of-the-art cosmetic lasers. If you shave or wax your underarm hair, it generally becomes thick or deep-handed hair which is also called terminal hair. Laser treatment for your hair removal is quick and virtually painless. This process can usually be done in just a few minutes.
Selecting a clinic with in-house cosmetic dermatologists in Hyderabad is essential for optimal results. Laser Hair removal technique helps relieve your body and face permanently from unwanted hair and gives smooth and gentle skin. Usually, women are more concerned with their underarm hair as waxing and shaving in this area can be very painful. The surface of the underarm is very delicate, and waxing cannot wipe out all the hair in this area. Underarm laser hair removal procedure in Hyderabad is a well known cost-effective procedure and widely adopted. Some people think that the laser hair removal technique is costly and can cost a lot involving a lot of sessions and methods. There are myths that the laser process is a harmful and expensive process which can cause many other problems on the skin. These are all myths; in this article, we will clear all those myths.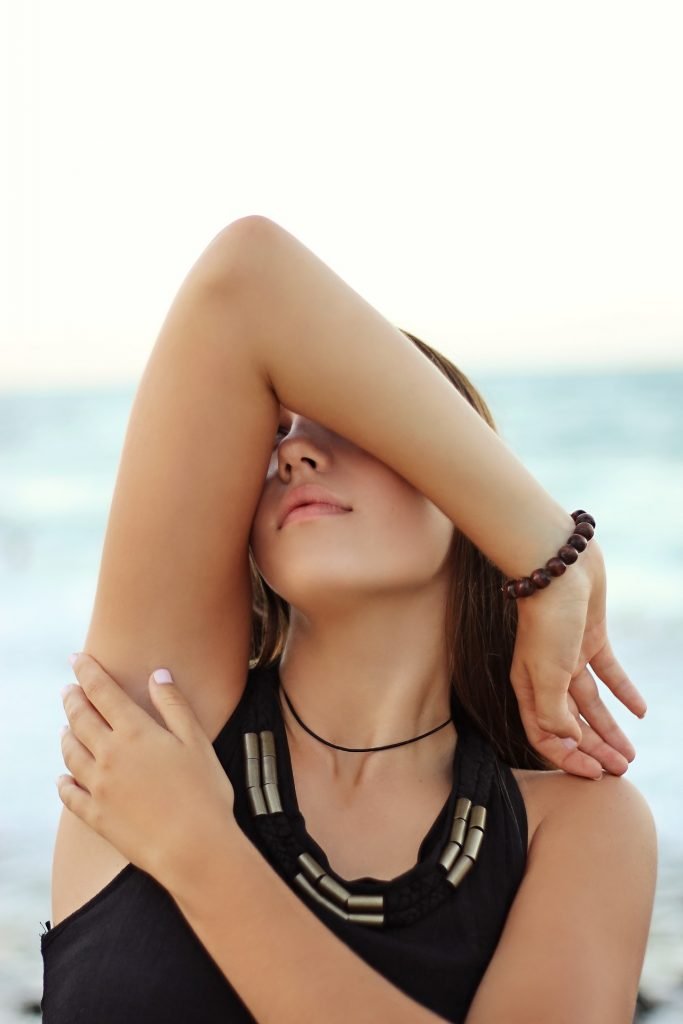 Why is Underarm Hair removing necessary?
While removing the body hair, women have to undergo many messy methods such as waxing, threading, twisting, etc. on a weekly basis. These methods are considered painful, time-consuming, sometimes dirty and dull. It consumes a lot of your precious time, especially when you are doing it traditionally. No one likes to do waxing and shaving because they are painful and have to be done in every two weeks. These ways can cause pain and irritation. With the innovation of new hair removing laser techniques, it is effortless to remove the hair, and this process takes less time.
It's a situation that numerous ladies have encountered. You probably change into your preferred shirt or dress and realize that you forgot to shave your underarms. Luckily, you found out before venturing out in public. Imagine you did not notice and made your appearance in a party or somewhere in public with keeping your arms by your sides. It can be an embarrassing moment for you. Underarms with unwanted hair look unhygienic and give lousy odor. It can make you feel embarrassed in front of others. Shaving and waxing or pulling out your unwanted hair with thread is not a permanent solution. Every two weeks, one needs to repeat the process which takes a lot of time and efforts.
Repetitively shaving the underarms makes that area apt to ingrown hairs, sores and razor burn. Even if you use hair removal cream, it can darken your skin and cause sensitivity to that area. Laser hair removal technique is an ideal procedure to remove. With underarm laser hair removal, you get the opportunity to venture out in whatever you're most open to wearing without stressing about your unwanted hair.
How does Laser Hair Removal Technique work?
Laser Hair Removal is a process for removing the body hair by exposing your body hair to a specific type of lasers. The process depends damaging of hair follicles by placing a particular wavelength of laser light on the body tissues. It only affects a particular tissue and has a limited effect on the surrounding tissues.
Laser hair removal technique does not remove your body hair; rather it hinders one's hair growth. Its main job is to destroy the hair follicles which causes slower hair growth in that area. Re-growth of hair is natural and it differs from individual to individual, because of different variables including hormonal changes. a
During the laser hair removal process, firstly, the hair is first removed from underneath the skin and is completely taken out. After that pores are closed in the skin, which leaves only smooth hot skin. The underarms are treated in just minutes. You can permanently get rid of weekly shaving, waxing and tweezing things.
The extraordinary thing about the laser hair removal process is their ability to disrupt and stop the hair growth right from its roots. In the end, you get flawless, smooth and velvet skin without hair.
Underarm Laser Hair Removal Technique is Pain-free
Removal of laser hair is not very painful compared to regular waxing and shaving. There is some discomfort with treatment; it also depends on the part of the body, hair, and skin that are being treated. Underarms are the most sensitive area of our body. If you have sensitive skin then with the use of anesthetic cream can help to reduce the irritation. Most of the lasers are like cooling devices like cold air or cold tip are used which help in making the treatment effective. However, pain tolerance capacity differs in everyone. Some people may get little sensitive and conscious during the process while others find it tolerable. Laser treatment results in 70–80 % reduction in hair growth, if you take regular sessions at periodic intervals. Once the hair is reduced, one might need to maintain 1-3 times a year depending on the reaction of the treated area and laser sessions.
Underarm Laser Hair Removal Cost in Hyderabad
The Laser Hair Removal Technique is the simplest and quickest way to bid farewell to all the unwanted hair which makes you feel embarrassed and gives terrible odor. Traditional methods of hair removing such as shaving, tweezing and waxing destroy almost 100 hours of your life. Waxing and shaving make your skin rough and cause red patches and allergies. If done wrong, it can restrict you from wearing your desired clothes and flaunting your body. As said earlier, laser technique is very effective and makes your skin smooth and velvety skin that you always want for.
Have you ever determined the amount spent on the salon for the waxing? It is more in every case, unlike laser treatment. In addition to being expensive, waxing is a painful exercise activity. One can feel that warm wax can cause red patches, allergy on one's skin and even can burn your hair follicles. Waxing costs almost the same or even more then what you spend on laser treatment, waxing or shaving. With these conventional processes, you need to undergo in every two weeks while laser treatment is a one-time process that can last for months. Underarm laser hair removal cost in Hyderabad is low, and packages are available at a very reasonable price. Underarm laser hair removal cost in Hyderabad depends upon many factors like the density of hair, skin type, and laser type and hair texture. Prices may vary from person to person, but one can go for a cost-effective package.
Underarms Laser Hair Removal is a Safe Procedure
Laser hair removal is an entirely safe procedure. If you want to get rid of shaving and waxing in order to remove the unwanted hair, Laser hair removal is the best option for you. As a precaution, if you have planned to opt for laser hair removal process, you must avoid waxing for at least six weeks before the procedure. Also, avoid direct exposure to the sun before and after the laser hair removal procedure. Exposure to sun makes the laser hair removal less effective and also creates complications on your skin.