For people who are suffering from excessive body fat and tired of trying diet and exercise to get rid of that unwanted fat from their body, here is the good news for them. It is absolutely possible to lose those unwanted love handles that they could not reverse with diet or exercise. No, we are not thinking of any surgery. Nevertheless, we are discussing reducing fat without even a needle or knife touching their bodies.
But before we talk more about the same, we have a question. Should the definition of a beautiful body be limited to reducing fat?
For us, it's absolutely not! A beautiful body is also about achieving the desired shape. But is it possible to bring in the desired body shape and reduce fat?
Well, it is the topic we will discuss in this article. We have discovered one such procedure that can help trim unwanted areas of fat without any incisions to attain the dream of a contoured and toned body, named Cryolipolysis. 
If you like to know more about Coolsculpting Cost in Hyderabad Read here
What Is Cryolipolysis?
With time, the incorporation of modern techniques and technology has become popular, even in health, wellness, and lifestyle.
Though there is no doubt that nothing can replace the results healthy eating and exercising can bring to your body, somebody's fats are more stubborn than you can imagine. And that is where your body needs some techniques that can help speed up the results of achieving the desired body shape. One such method is Cryolipolysis.
Cryolipolysis is quite known to people searching for and studying processes to get a toned and contouring body. Still, there is more to know about Cryolipolysis.
Cryolipolysis is an FDA-approved, non-invasive beauty treatment method. It is also called the science behind Coolsculpting, the procedure of freezing fat cells to get rid of fatty stomach, double chins, fatty back, or other unwanted bulges from the body. In this non-surgical fat reduction procedure, cold temperature is used in specific areas where the fat is deposited in the body.
Now there might be a question in your mind, and that is why fat reduction can't be made through diet and exercise? There are several concentrated fat deposits or lumps that do not react to diet and exercise.
That is where Cryolipolysis comes into play. Cryolipolysis is not only designed for people who are overweight or obese. But also for those, who want to treat fat deposits beneath different body parts. The technique has been patented under the name Coolsculpting.
Read more about Is Coffee Good for Losing Weight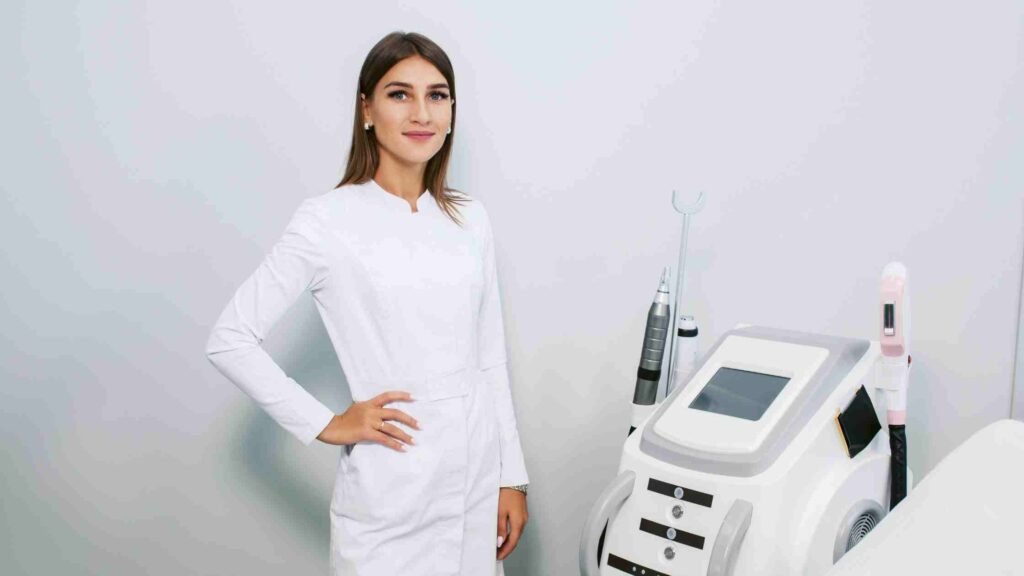 Is There Any Difference Between Cryolipolysis And Cool Sculpting?
As mentioned earlier, Coolsculpting is basically a brand name for the medical procedure in which cool temperature is used to kill fat. And the scientific name of that procedure is Cryolipolysis. Therefore, it is pretty evident that there is no difference between both.
Since brand identity is essential for any procedure, Coolsculpting is the trademarked brand name of Cryolipolysis, the non-surgical body contouring and fat freezing procedure using cold.
What Is The Procedure Of Cryolipolysis?
Like any other aesthetic medical treatment, a trained healthcare professional or a doctor will perform the Cryolipolysis procedure. During the entire process, the healthcare provider will use a handheld device that has applicators looking similar to the nozzles of a vacuum cleaner.
You will understand that the procedure started when the healthcare provider applied a gel pad and an applicator to the targeted area. The applicator's purpose is to control cooling to the targeted fat. The healthcare provider will slowly move the handheld device over your skin administering cooling and suction technology to the target area.
With time, even the Cryolipolysis procedure has experienced a considerable revolution. You might find many clinics with several machines to treat multiple target areas in one go.
It is pretty pervasive to experience some feelings of pinching and pulling during the procedure, but trust us, the process involves minimal to almost no pain. But whatever it may be, the healthcare provider will massage the treated areas soon after the treatment is done. The purpose of the massage is to break up any frozen deep tissue and help your body start absorbing the destroyed fat cells. Though for many, the massage seems to be slightly uncomfortable.
Read more about Tummy Weight Loss Treatment In Hyderabad
For How Long Does A Cryolipolysis Session Last?
Cryolipolysis is not a lengthy procedure, and each treatment can take anywhere between one and three hours. Don't worry; you can comfortably spend your time listening to music, reading books, or even working on the computer during the procedure.
How Many Sessions Of Cryolipolysis Are Needed To Get Recommendable Results?
There is no absolute number of sessions as the treatment, and its outcomes vary from patient to patient. But if you ask if there will be any visible change after the first treatment in the targeted area, the question is yes. Many patients do not even feel the need for more sessions after the first one for some targeted regions. You can expect to lose around 20% of the fat after the first session.
If you require more sessions, it is suggested to schedule the next appointment at least a month after your first session.
What Are The Most Common Targeted Areas For Cryolipolysis?
The most common targeted areas for Cryolipolysis are also the same areas that intend to deposit fat, such as:
Inner and outer thighs
Arms
Chin
Back
Lower and upper abdomen
Underneath the buttocks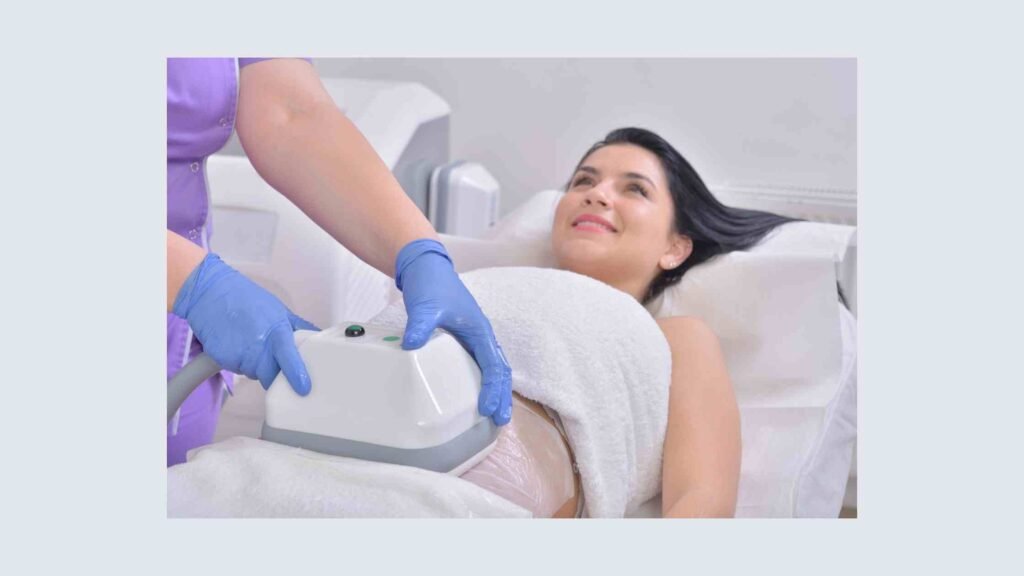 How Much Does Cryolipolysis Cost?
One of the most common questions people ask before undergoing the Cryolipolysis treatment is how much it costs. And they must know that numerous factors impact the cost of Cryolipolysis, such as:
The area of the body you want to be treated: The most common thing related to Cryolipolysis treatment cost is which area you want the treatment to be done and how many sessions you will need. Remember, in Cryolipolysis treatment, each body part counts as a single treatment area. So, if you want to reduce fat from your stomach, that is one area, but if you're going to reduce fat from your thighs, that will count as two treatments and cost more.
The number of sessions you require: In many cases, a single Cryolipolysis session does wonder and brings desired results. But if you need more than one session, the cost will automatically increase. Patients who are satisfied with one treatment also undergo a second session. But it is better to abide by the expert advice on how many procedures you will require. The more the number of sessions, the more the cost of your treatment. 
The size of the treatment area: Though everybody part counts as a single treatment area, the cost of every treatment area is not the same. The size of the treatment area plays a vital role in deciding how expensive or cost-effective your Cryolipolysis treatment will be. For example, if you want to treat your chin area, it will cost you less than one session on your stomach. But multiple sessions in a small area will drive your cost up.
The treatment provider's location: The cost of Cryolipolysis treatment also varies from place to place. In different cities in India, the cost of Cryolipolysis treatment can be different. Therefore, if you live in a metro city where the cost of living is higher, the price of the Cryolipolysis procedure will undoubtedly be on the higher side.
Read more about Yoga for Weight Loss
The Cost Of Cryolipolysis In 3 Different Cities Of India?
Cryolipolysis cost In Delhi.
Though the cost of the Cryolipolysis treatment may vary depending upon the location of the treatment center and the machinery used, you can expect to pay somewhere between 7000 to 15,000 for one session in Delhi. But nowadays, due to many clinics offering Cryolipolysis treatment, you might try to find a few options providing the same treatment at lesser charges.
Cryolipolysis cost in Mumbai
Mumbai is one of India's top cities, and its high living cost will be on the higher side when it comes to the cost of Cryolipolysis treatment. In some clinics in Mumbai, the cost of one Cryolipolysis session is very expensive. It ranges somewhere between 27,000 to 40,000 per session.
Cryolipolysis cost in Hyderabad
Though the total cost of the Cryolipolysis treatment may vary based on the area you live in Hyderabad, It can cost you between 6000 to 12,000 depending upon the clinic you choose or the doctor you go for. The cost can also vary depending upon the other factors we mentioned above.
Can I Get An Insurance Cover For Cryolipolysis Treatment?
When you think of undergoing an expensive treatment like Cryolipolysis, this is important for the patients to know whether or not the treatment is covered by the insurance companies. As Cryolipolysis is not a medically necessary procedure and comes under aesthetic and cosmetic treatments, the patient undergoing the treatment is solely responsible for the entire cost of the treatment.
Though most insurance companies don't cover Cryolipolysis, there is nothing wrong if you ask your insurance agent about the same before you opt for the treatment.
Are The Results Derived From Cryolipolysis Permanent?
While you are paying such a massive amount for a treatment procedure, whether or not the results derived from the treatment are permanent is quite a valid question. The good news is that the fat removal results of Cryolipolysis are permanent.
But there are a few more things that we want to add up over here. By the time you turn 25, your body doesn't produce any fat cells. However, the longevity of the ideal contoured body is up to you. Suppose you gain weight after the Cryolipolysis treatment. In that case, the extra energy may be stored in the areas you targeted for the treatment.
Then how to prevent this?
There is nothing better than exercising regularly and eating well if you want to enjoy the sleek contour for the rest of your life. And we have noticed that people stay motivated and make healthy choices after achieving the body they have desired for so long.
How To Maintain Permanent Results Derived From Cryolipolysis?
Nobody wants to spend a lot of money repeatedly. Therefore, it is better you know about some methods to maintain the result you achieved from Cryolipolysis treatment. Maintaining a reasonably healthy lifestyle is recommended to make your Cryolipolysis results everlasting. Imagine how confident you will feel when your new contours last for a lifetime. However, it is OK to lose or gain some minimum weight after the treatment.
Is Cryolipolysis A Safe Treatment?
Cryolipolysis brings in a noticeable change in your body and its shape. Therefore, the question is, is it safe? According to studies, Cryolipolysis is a dependable and safe procedure, and the risks are few and rare. In fact, the side effects of the Cryolipolysis treatment are mild and go away after a short time.
As Cryolipolysis is an FDA-approved treatment procedure, you don't need to think much about the treatment's risks and side effects. But as we mentioned earlier, the experience of Cryolipolysis varies from one patient to another; some people might experience mild side effects, including:
Pain
Irritation
Bruising
Itchiness
All the above side effects are widespread and don't sustain for a more extended period. But if you feel some pain or soreness for a few days following the treatment procedure, it is better to talk to your doctor.
Conclusion:
Cryolipolysis, or fat freezing, is undoubtedly a non-surgical fat reduction-produced procedure with no side effects. But the process is recommended only for people in good health with no orthopedic or neurologic problems. One rare side effect may occur in people of Hispanic ethnicity called paradoxical adipose hyperplasia. Therefore, it is better to talk to a health care provider before performing the treatment procedure.
Hope this article helps you gather enough information about Cryolipolysis and washes away all the doubts you had regarding the same. For more such articles, keep following us.