Carry your skin tone with pride and health!
No matter what skin tone you have, you can now keep it healthy with Choose Clinic healthy skin solutions.
We at Choose Clinic offer the latest treatments and therapies for various skin conditions and disorders. We offer FDA approved treatments for skin disorders that tend to downplay your appearance.
Choose Clinic offers some of the latest treatments for hyperpigmentation skin disorders. We help you get an even skin tone and a blemishless appearance!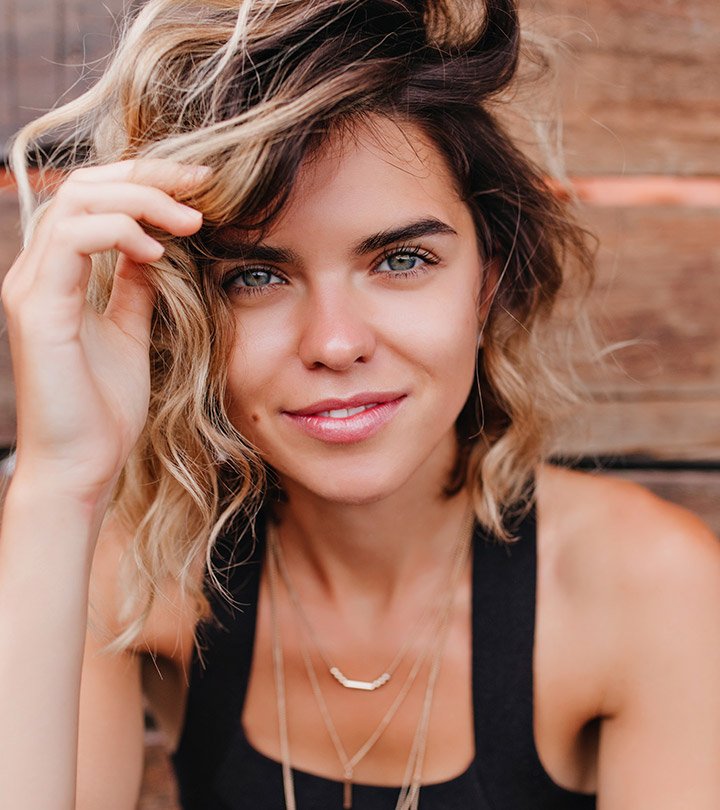 Why bother about hyperpigmentation in India?
As a country, we Indians have various skin types. Though there is a bit of colorism still prevalent in certain parts of the country, we have by and large grown out of discrimination by color.
However, dermatologists have found that people with colored skin are at a higher risk of having hyperpigmentation skin disorders. These hyperpigmentation skin disorders are due to infections, overexposure to sun and inflammatory disorders.
Many Indians suffer from Melasma, Riehl's Melanosis, post-inflammatory hyperpigmentation, and excess pigmentation due to infections like lichens planus. These skin conditions cause uneven pigmentation on the face and other parts of the body leading to aberrations in appearance.
Though uneven skin tone may not be an alarming condition, it does need treatment and therapy as it can affect the self-esteem of a person.
Uneven skin tone often leads to poor perceptions among peers, colleagues, and family members. Uneven skin tone can cause an undue bias as most people judge others by appearances.
Since uneven skin tone is an indicator of an underlying skin disease and a psychological trigger, there is a need to deal with it using both treatment and therapy.
Read more about Skin Whitening Treatment in Bangalore
What are the skin pigmentation disorders in India?
Skin diseases are quite common in India. As a large country, we have dry, humid, cold, and hot areas. So, we have skin diseases that affect all climatic zones.
Similarly, India has many skin pigmentation disorders that tend to cause either uneven and excess melanin production or uneven and lesser melanin production. These two scenarios lead to hyperpigmentation disorders (excess melanin pigment) and hypopigmentation disorders (melanin deficiency).
Both hyperpigmentation and hypopigmentation cause uneven skin tone which is visible on the first glance. Uneven skin tone is associated with negative perceptions including:
Lesser likeability
Appearing older the actual age
Looking unhealthy
Lesser likelihood of being perceived as attractive
Most of these perceptions are a result of not having homogenous skin tone distribution. Lack of homogeneity of skin tone can affect perceived age, attractiveness, and even mate selection. That is why there is a need to treat pigmentation disorders.
Read more about Skin Whitening Treatment in Hyderabad
Hyperpigmentation Disorders in India
It is normal for many of us to associate darker skin tones with more melanin pigment. However not many of us are aware that darker skinned people also experience melanin pigment disorders due to certain skin conditions.
Hyperpigmentation disorder is a condition that can be caused due to various reasons including overexposure to sun and even skin infections. In hyperpigmentation disorders, there is sporadic excess melanin production in areas such as the face, shoulders, arms, and other parts of the body.
Melanin production occurs in the form of spots, dots, or patches leading to uneven skin tone. There are different types of hyperpigmentation that can cause these spots. They include:
Age spots
Sun spots
Melasma
Hypermelanosis
Post-inflammatory Melanosis
Riehl's Melanosis
Hyperpigmentation due to lichens planus infections
Nevus of Ota
Melanocytic nevi
In India, the incidence of Melasma, lichens planus pigmentosis, and post-inflammatory Melanosis are the leading causes for hyperpigmentation. All these conditions cause excess melanin production.
Age spots
Age spots are generally caused to prolonged exposure to the harsh sun. They are known as age spots as they make a person look older. Though age spots are not a cause for health concerns, they do make a person look older than they actually are. Age spots appear on the face, arms, shoulders, feet and other parts of the body that are exposed to sunlight.
Age spots tend to form in people above the age of 40 years; however, due to harsh weather conditions and climate change, they are appearing in younger people.
Age spots can be removed by melanin treatment and can be prevented by the use of a dermatologist-recommended sunscreen.
Sun spots
Similar to age spots, sun spots also occur due to overexposure to harsh sunlight. They occur in brown to dark brown color and are a result of sunburn. However, sun spots need an evaluation with a dermatologist as they are caused due to ultraviolet rays of the sun and can lead to skin cancer.
Sun spots can be treated using melanin treatment and can be prevented suing sunscreens.
Melasma
Melasma is yet another common skin condition in India. It is characterized by the appearance of light brown to dark brown patches on the face, cheeks, jaw line, arms, shoulders, and neck areas that are exposed to sunlight.
Melasma leads to skin discoloration and uneven skin tone. It can also be treated with melanin treatment, chemical peels, microdermabrasion, and laser light therapy.
Other conditions like post-inflammatory pigmentosis, lichens planus pigmentosis, and Nevus of Ota cause irregular pigmentation with dark patches and spots of melanin pigment. These patches distort the appearance of a person.
These conditions can be treated effectively by dermatologists using medications and therapies like chemical peels, microdermabrasion, and laser therapy.
How to reduce melanin in skin permanently in hyperpigmentation skin disorders?
Apart from the reasons mentioned above, there are many other causes for hyperpigmentation disorders of the skin. Hormonal disorders, thyroid problems, effects of medications, infections, and even undue pressure on certain areas can cause hyperpigmentation disorders. That is why there is a need to consult a dermatologist in case of excess melanin production.
In cases of infections, dermatologists prescribe antibiotics, topical creams, and melanin treatment to reduce the pigmented appearance.
In the case of age spots, and sun spots, dermatologists prescribe sunscreens with adequate SPF and therapies to restore appearance.
In the course of treatment, addressing the causative factors is primary. Later, undoing the damage is a major aspect as living with patches of dark spots on the skin is uncomfortable and comes with certain disadvantages.
Therapies like chemical peels, microdermabrasion, and laser light therapy are good options for reducing melanin. However, one has to consult a dermatologist first for a thorough evaluation in order to opt for the best therapy option.
Choose Clinic offers some of the latest technology treatments for reduction of melanin in hyperpigmentation disorders. We are a team of expert dermatologists and therapists with vast experience in restoring skin pigment disorders.
Our treatments are scientifically based and are known to have very high cosmetic success rates. Consult experts at Choose Clinic to get the best treatment option for your hyperpigmentation disorder.