Are you suffering from Nodular Acne? Thinking what is Nodular Acne? It's nothing but a severe skin inflammation that causes due to oil & other debris trapped inside the skin. Are you having small bumps on the skin which causes severe pain? Then it's the right time to see treatment to cure this acne problem and get permanent results & acne-free scars. Continue reading this article to know – What is Nodular Acne & How Can You treat it.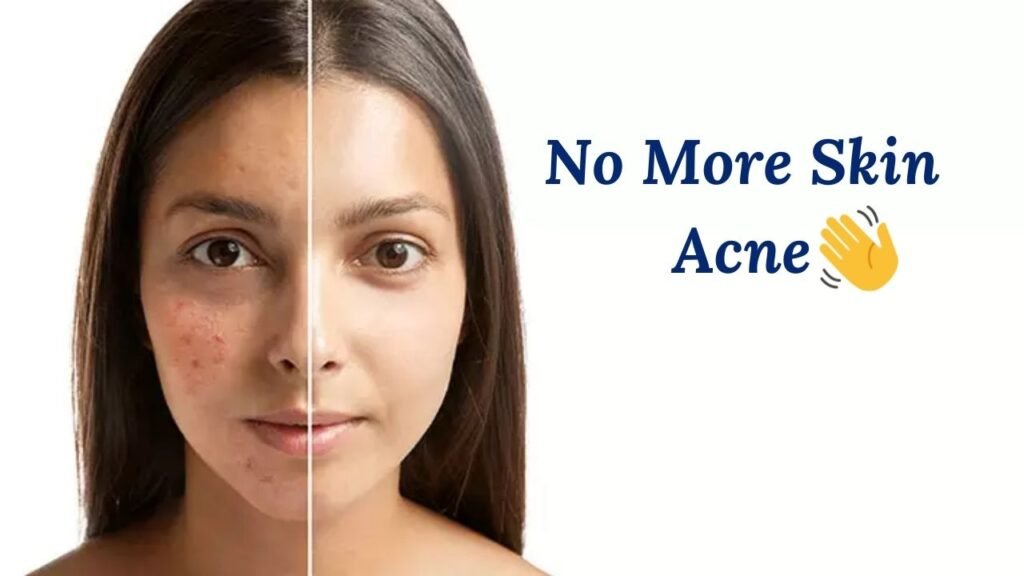 What is Nodulocystic Acne?
Looks like large & inflamed lesions or cysts, Nodulocystic can grow as a small bump under the skin and as days go, it will turn red due to inflammation around the area. This can lead to the formation of whiteheads and blackheads; as well, this skin acne serves as a ground for bacterial growth and spread inflammation deep into the layers of the skin, and this makes it more painful and leaves scars, blemishes & dark spots in the long run. If it is not treated at the right time, this Nodulocystic acne could spread faster and can bring more damage to your skin (all parts of the body & not specified only to the skin).
Compared to other skin acne problems, this nodular acne can spread faster as it's formed due to contamination by bacteria. Once the nodule starts to develop, at first it destroys the skin follicles & is being infected with debris. This results in painful swelling and redness in the skin with pus. These acnes look exactly like pimples, but the effects of this Nodular Acne are more severe than normal pimples. So, if you notice any small bump on your skin, consult your dermatologist at the earliest.
Read More: How To Get Rid Of Clogged Pores From Face?
What Causes Nodular Acne?
There are numerous reasons which cause nodular acne. Here we have come up with few popular reasons behind the formation of Nodular Acne.
Clogged pores due to the buildup of oil, dead skin cells and other debris
Hormonal changes, especially due to the production of Androgen which induces the segregation of oil by the sebaceous glands and this makes the higher chance for clogged pores and results in nodular acne/pimples.
Use of over the counter medications such as birth control pills
Genetic disorder, i.e. if your parents or siblings have this issue, then there is a higher chance for you to get affected.
If you add more oily or greasy foods in your daily diet and reduce the intake of water, this will create a uneven skin tone by clogged pores and spreads skin acne.
Environmental factors such as hot sun, humid climates or air pollution can affect your skin and can form an ideal platform for bacterial growth.
How Does An Acne Nodule Look Like?
The look of the acne seems almost similar to pimples. It would be more painful and likely attributed to nodular acne. Some of the symptoms of this nodular acne are – skin redness, pimples filled with pus, pain & skin itchiness.
How Long Do Nodules Last?
Nodular Acne will take almost weeks or even months to get cured if it's left untreated. In case, if you take proper care to get rid of that acne, then it will disappear within a matter of days.
Does Nodular Acne Leave Scars?
Nodular acne will start appearing like a small pimple, so at first itself, you need to take precautions to get rid of that acne. In case, if you are left untreated, it will increase the inflammation and will form scars, which tend to stay for months or years. Also, keep in mind, that do not touch the acne with your hand, as well don't prick or pop the acne, as it can enlarge the pores and it will spread around the skin.
How Acne Is Diagnosed?
To get the nodular acne treated, you need to contact your dermatologist or skin doctor. After examining your skin condition, your dermatologist will ask you to provide information like – how long the acne has been present, whether you have severe pain, what are DIY methods you have tried to treat nodular acne. Based on your answers, your doctor will diagnose the condition of your skin acne and start your treatment.
Nodular Acne vs Cystic Acne
As the name suggests, both are skin acne issues. However, nodular acne is hard & pimple-like lumps under the skin. While cystic acne formed from the deep layer of your skin and is filled with pus-like fluid. Compared to nodular acne, cystic acne is considered to be more severe & painful. But few dermatologists suggest that cystic acne is the outcome of severe inflammation of nodular acne.
Nodular Acne Treatment Options
In today's market, you can find a lot more over-the-counter medications for skincare. But unfortunately, these will be useful only to treat the surface of the skin & will not be effective in curing of the deeper layers of the dermis. To get rid of that acne permanently, you should start the treatment from its base. Below given are a few of the following treatments which would be effective in treating nodular acne:-
Medications – Your dermatologists will suggest higher concentration medications, and this topical medication will be very effective as a basic treatment if you have only a few nodules on your face.
Oral Antibiotics – Since nodular acne can spread faster over a very large area, oral antibiotics can stop the growth of a bacterium called Propionibacterium. Thus, the clogged pores open up and reduce the effect of skin acne.
Acne Treating Procedures – The main thing behind this nodular acne formation is bacterial growth. So, skin doctors and dermatologist uses few of the procedures such as – acne draining, chemical peels, laser light therapy, blue light therapy, and direct injections. With these procedures, they also tend to suggest antibiotics and medication to treat & control nodular acne. Chemical Peels, Laser Light Therapy and Blue Light Therapy are well known to improve skin tone & texture, improve pigmentation & cures skin acne.
How to Prevent Nodular Acne?
Treating nodular acne will not give you long-term results, but you can enjoy long-term results by following a proper skincare routine.
Wash your face & the acne affected area twice a day.
Use mild & doctor prescribed cleanser to clean your face
Before stepping out on sun light, make sure to apply for Sunscreen lotion
Don't pop the pimples or prick it off with either nails or nails.
Avoid touching your face too often after touching the affected areas
When to See Your Dermatologist?
If you are facing a severe nodular acne problem, then get into action today itself! Because compared to all other skin problems, Nodular Acne can spread extremely faster if is left untreated. And this in turn leads to skin problems such as dark spots, scars, blemishes and so.
Get help from our professional dermatologists to book your FREE Consultation with our experts at ChooseClinic & get out from that uncomfortable and unsightly acne keep your skin clear and blemish-free!