Labelle Himayat Nagar / Adarsh Nagar , Hyderabad
Clinics / 753 views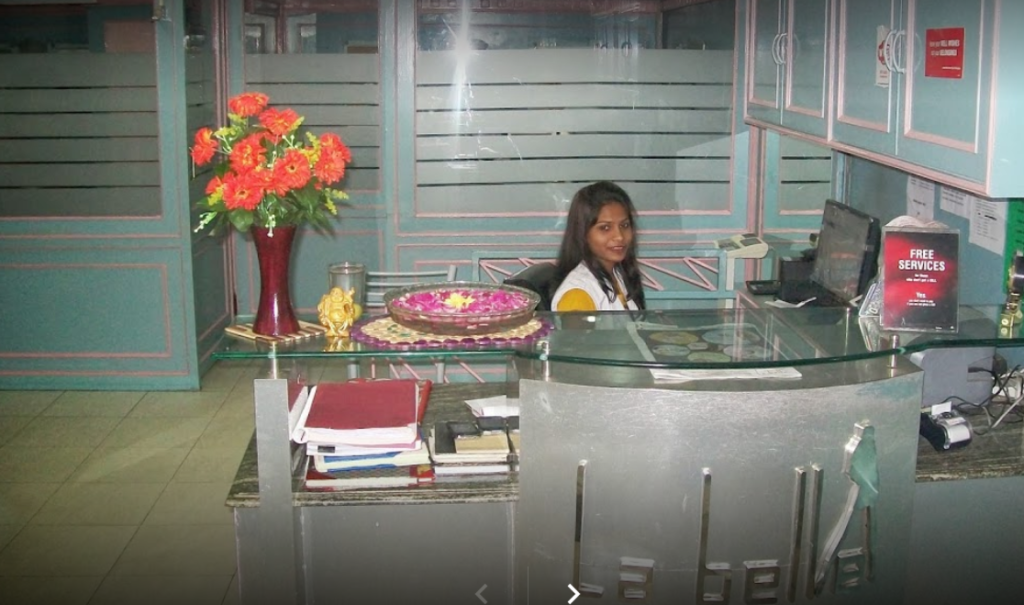 Labelle Slimming, Skin and Hair Clinic in Adarsh Nagar/Hiamyat Nagar
Weight loss is one of the most discussed topics ever. Nowadays, people seem to be trying their best to lose weight. Presently, diet programs are about weight loss. Some people religiously follow the diet plans but still don't get the desired result. If you are also among them, have you wonder where you are lacking? Something is missing that's why you are still not able to cope up with obesity. In spite of following any diet just by looking over the internet, it is recommended to visit a clinic that provides the service of weight loss.
Overweight is something which is not an only a health hazard but also decimates the beauty of a person. You may have seen people having gorgeous features, but due to their overweight, they are no further considered as charming. Overweight threatens the health and quality of life. Labelle slimming, skin and hair clinic in Adarsh Nagar ( Himayat Nagar) follows the modern and eminently effective approach to weight loss. These approaches are undoubtedly empowering and enabling. We understand how much dedicated you are to achieve your personal weight loss goals. Hence, you can book your appointment from here and get the proper treatment of weight loss.
Skin Care Services 
Skin Polishing
Under Eye Dark Circles
Stretch Marks Removal
Skin Tightening Treatment
Whitehead Removal
Breast Reduction
HIFU Treatment
Skin Fairness Treatment
Wart Removal Treatment
Tattoo Removal Treatment
Dark Spots Treatment
Skin Lifting
Skin Peeling
Pigmentation Treatment
Skin Rejuvenation
Blackhead Removal
Breast Lift
Hair Care Services
Hair Regrowth
Mesotherapy
Hair Bonding/ Hair Fixing
Anti Dandruff Treatment
Damaged Hair Transplant
Non-Surgical Hair Replacement
Hair Weaving
Stem Cell therapy for Hair
Slimming Services
Obesity Treatment
Non-Surgical Liposuction
Cellulite Treatment
Body Sculpting
Weight Loss Solutions
At Labelle, we work to assist you to look and feel awesome. We desire that you should gain peace both physically and mentally and that's why we follow all measures and precautions while preparing a diet chart. Our team of expert dieticians conducts a whole body composition analysis for every person as a mandatory. This conduct provides us an in-depth into the dispersal of varied elements of your body. It further enables us to decode your body composition in terms of water, fat and lean body mass. We collect all the information like BMI, medical history and many more so that we can formulate an accurate program that achieves weight loss.
Weight Loss Therapies
We endeavor to improve your metabolism, blood circulation and to detoxify your body and that's why we have come up with numerous weight-loss therapies. These therapies are the scientific approach. Tripoli slim therapy, gel lipolytic therapy, mesotherapy, inch loss, and many more therapies are offered by us. These therapies are customized to every individual.
Obesity Treatment
Obesity is already leading to numerous diseases in the human body. Therefore, it is good to get proper treatment before it's too late. Labelle slimming, skin and hair clinic in Adarsh Nagar ( Himayat Nagar)is always available for you. They have certified experts who will facilitate you by providing the best treatment of your problem. Obesity treatment includes the usage of certain medicines, recommending a new diet and after that surgery. If none of the treatment works on the patient, then surgery is the last option. Those who are suffering from obesity, they are treated through the use of scientific obesity treatment methods. Our experts will also train to adapt to a different lifestyle in order to lose weight quickly. At Labelle clinic, you will not experience any side effects after the treatment.