Skin polishing is also known as Microdermabrasion. Skin polishing is one of the basic cosmetic procedures, in which the outermost layer of the dead skin cells are removed. Skin polishing or microdermabrasion is a treatment in which the superficial layer of the skin is removed temporarily. It is a non-surgical and non-invasive procedure.
      In this procedure a crystal is used on your skin gently to exfoliate outermost layer of the dead skin and also promotes the collagen production, increase the circulation of the blood which helps to your skin looks younger and smoother. This procedure is a quick one it just takes few minutes that is 25 to 30 minutes.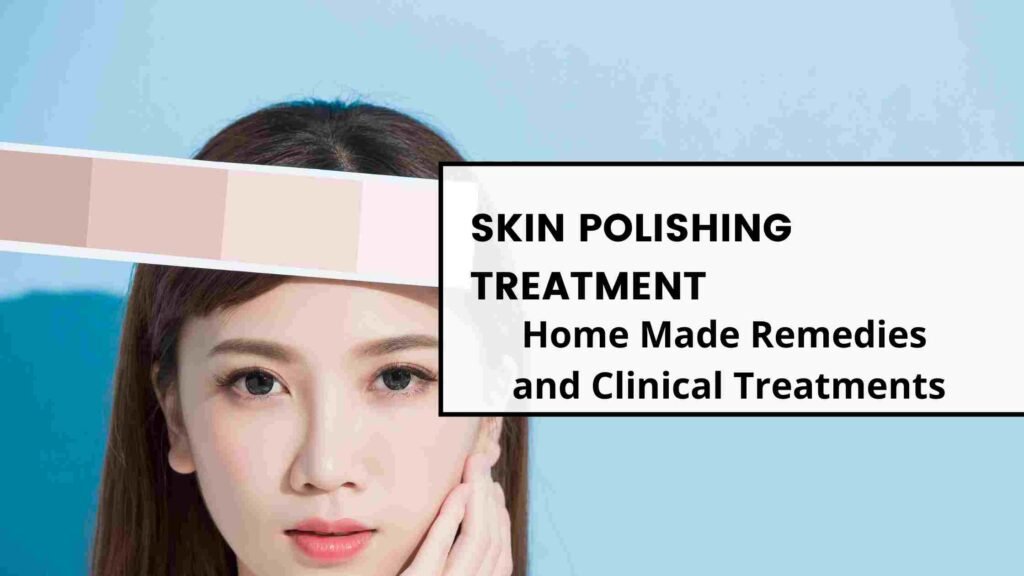 What Is Skin Polishing?
Skin polishing or Microdermabrasion is a process in which the exfoliate of dead skin or dull skin cells are removed. Skin polishing also improves skin texture, smoother and also helps in tan removal, improves uneven skin tone. This procedure can be done on various body parts such as face, neck, hands, back etc. Skin polishing or Microdermabrasion procedure is used to treat stretch marks or striae, age spots, hyperpigmentation.
An equipment is used to focus the microscopic stream of crystals on the skin to remove the dead layer, dull layer of the skin. This procedure helps to promote the regeneration of skin cells and also nourishes the skin.
Procedure Of The Skin Polishing
Skin polishing or Microdermabrasion is a gentle procedure resembles like a facial of the saloon. In this treatment skin is polished and nourished with nutrients.
In this procedure an equipment is used by the skincare professional it will gently remove the superficial layer or top layer of the skin of the particular area being treated. The treatment is followed by applying serum or a moisturiser based on their skin type and also to close the open pores.
Skin polishing may be done at home with the advice of skin care professionals. However, this treatment can be done with some knowledge. Microdermabrasion or skin polishing can be done up to 6 sessions with an interval of 3-4 weeks.
Benefits Of Skin Polishing
Skin polishing or Microdermabrasion makes your skin brighter, younger appearance, visible of acne is minimized. Skin polishing also improves blood circulation and also this treatment is effective for enlarged pores, black heads. Some skin issues like scars, stretch marks, hyperkeratosis etc. can be treated permanently with skin polishing. It also improves the texture of the skin, diminishes wrinkles which is the signs of aging.
Cost Of Skin Polishing Treatment
Cost of skin polishing treatment ranges between Rs. 1000 to Rs. 1500 per session. This treatment may need up to 6 sessions for the best results, or prescribed by the dermatologist. Follow up sessions may require after the completion of the sessions to maintain the glow of your skin. Cost varies from clinic to clinic and experience of the dermatologist.
| | | |
| --- | --- | --- |
| 1 Session | Hyderabad | Rs.1000-2000 |
| 1 Session | Bangalore | Rs.1000 – 2500 |
| 1 Session | Chennai | Rs.1000 – 2500 |
Read more about Skin Whitening Treatment in Hyderabad
Who Is Suitable For This Treatment?
As it is safe procedure anyone can avail this treatment. It doesn't suit for sensitive type of skin or people with severe skin conditions.
Side Effects Of This Treatment
This treatment is a safest procedure, there are no side effects if you follow all the guidelines prescribed by your dermatologist. Immediately after the session there might be slight redness, little itching, little swelling, may absorbed in rare cases. Some times it last up to few hours to 2 to 6 days. There may be skin peeling after the treatment.
Read more about Skin Whitening Treatment Cost in India
Home Remedies For Skin Polishing
If you know your skin type, you can choose the right pack for skin polishing. You can seek the skin polishing benefits at your home. These natural remedies are useful but they don't have drastic improve on your skin texture. You can try some following scrub recipes for more positive results:
1.Rice Flour Scrub
To prepare this scrub you need rice flour, gram flour, honey. Take all the three ingredients in the same quantity and mix it well and apply to required parts of the body for 5 minutes and massage in circular motions as gentle as possible. The richness of the flour and gram is vey effective in removing dead cells of the skin and honey nourishes your skin.
2.Baking Soda Scrub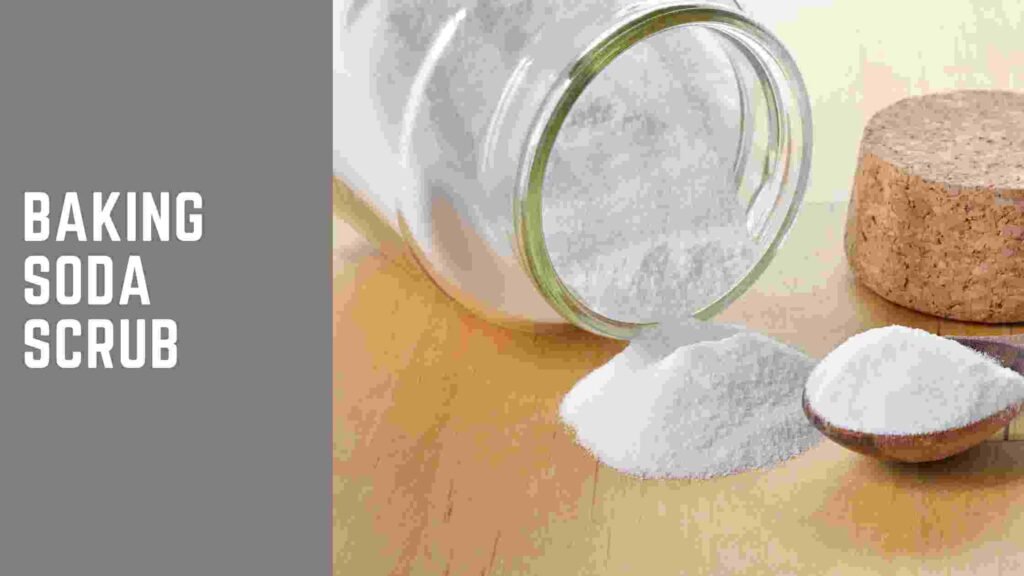 This is only one ingredient to polish your skin which will have satisfying results. For the preparation of this scrub, you need a face wash (face wash your face only) of your wish and body wash (body wash for rest of the body) of your wish. Add the ingredients equally as per your requirement and make a thick paste and apply to your face and body. The properties of baking soda boost the collagen of the skin and make your skin younger.
3. Sugar And Honey Scrub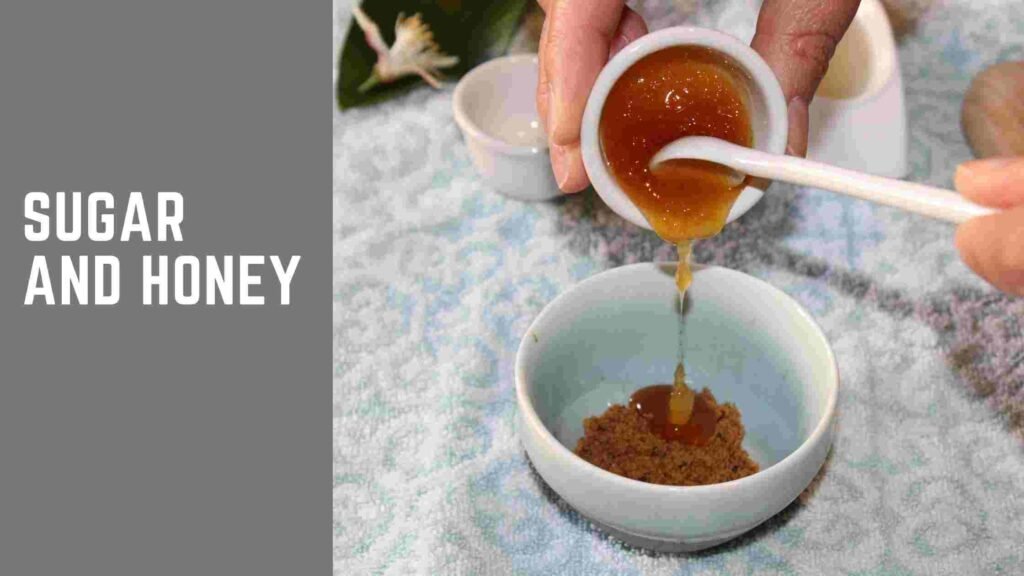 The combination of sugar and honey scrub is the best natural way to polish your skin at home. It also suitable for all the skin types. Mix these two ingredients in equal potions and apply the thick paste to your skin in the required areas and make sure that you can rub it very gently if you rub it very hard it will hurt your skin. Sugar acts as a natural scrubber and goodness of honey nourishes and moisturises your skin.
4. Orange Peel Scrub
To prepare this scrub you need milk and orange peel powder. Take 2 tablespoons of orange peel powder and mix with raw milk of 1 table spoon the consistency should be thick to apply the skin. Gently spread and massage to exfoliate your skin. Richness of milk boosts collagen and promotes skins elasticity. Orange peel powder is a natural glowing agent for the skin.
However, above homemade remedies cannot give satisfactory results as it is a temporary method of skin polishing. They do not improve much tone but these are helpful. Microdermabrasion or skin polishing is a safe and non-invasive method and the results of this treatment are visible within few sessions. Inspite of home remedies, skin polishing is getting done by a professional dermatologist is recommended.