Are you looking for the best way to lose weight? If you start searching online, you may end up finding so much dietary information and weight loss tips, it becomes overwhelming and confusing to know how to get started. While you are starting your weight loss journey; you may end up with multiple questions like – What to eat, how to eat, when to eat, and when to exercise. Finding answers for all these questions and experiencing amazing results in a shorter span of time is not an easy task. That's why, we are here to provide you a better solution, i.e. Non-Surgical Weight Loss Treatment in Hyderabad.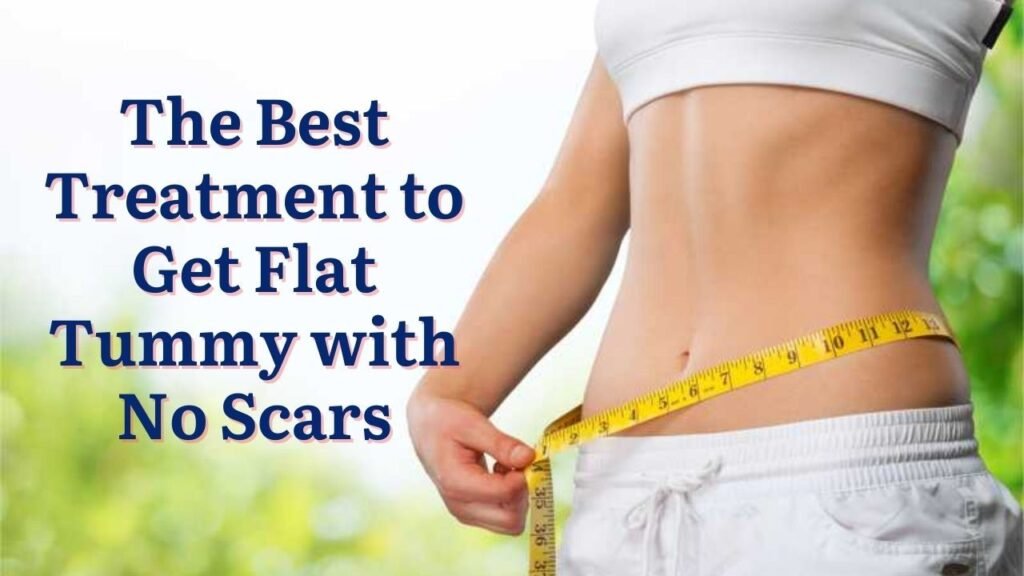 Non-Surgical Weight Loss Treatment in Hyderabad
If you are looking for the best weight loss treatment with faster results, then you can opt for a non-surgical weight loss treatment in Hyderabad. There are ample weight loss treatment procedures out there; among all, Gastric Balloon is the most recommended weight loss treatment suggested by the medical specialist & weight loss practitioners in Hyderabad.
Reduce Tummy Weight Fast With Non-Surgical Fat Reduction
What is Gastric Balloon Weight Loss Treatment?
This is one of the result-oriented non-surgical weight loss surgery which is opted by many patients; who look for a cost-effective way to bring back their curvy shape.
This is entirely non-surgical and minimally invasive to the body and with this treatment; you will not experience any injuries or small holes in the body.
How Does it Work?
A deflated Gastric Balloon is inserted through the mouth or the endoscope tube. The entire procedure takes around 20 to 30 minutes. This gastric balloon goes through the esophagus and ends in your stomach. Once it reaches the stomach, it expands to take part in a certain space in your stomach. Since its occupying almost 75% of the place in your stomach; you may feel full after eating a little amount of food. And this makes you eat less and lose weight faster.
Key Benefits of Gastric Balloon Treatment
Since this weight loss treatment is non-surgical, you will not feel any scars or wounds; and also, there will be no recovery time is required. The health benefits of undergoing this gastric balloon non-surgical weight loss treatment include – controlled diabetes, heart health; as well as reduced joint and bone problems.
Post-Surgery Tips
After the gastric balloon procedure, the patient can leave the hospital the same day of the treatment. Anyhow, it will take nearly 4-5 days for full recovery. And the doctor will prescribe the diet to follow for the first 14 days with few dietary restrictions. And after 6 months of gastric balloon insertion, it will be removed from the stomach.
How to Get the Right Non-Surgical Weight Loss Treatment in Hyderabad?
After reading this article, if you have decided to opt for non-surgical weight loss treatment in Hyderabad, then you must choose the right clinic. To find out the best doctor in Hyderabad, you can search on ChooseClinic. Once you find the right clinic; you must need to book a FREE Consultation with them to find out how they work and their past success in providing the same kind of treatments.
Look for someone who is qualified and experienced by the Board; because only those practitioners can understand your expectations and can formulate the best plans for you to achieve desirable results.
To arrange a consultation for non-surgical treatment, contact the best doctors from ChooseClinic and book your appointment!
Get started today to start your weight loss journey with no scars and more success!