While hair growth is a natural part of life, people love to have hair growth on their head, but they will not like it if they have unwanted hair on their legs, chest, arms, face, and other parts of the body. Having unsightly hair can affect your self-esteem and also makes you feel embarrassed to wear shorts and bikinis. Are you worried about your hair growth in unwanted places? Tried and tired of many home remedies but nothing worked well? Don't fret; here we are going to provide the best solution to remove hair in unwanted places, i.e. Laser Hair Removal. In this article, we are going to discuss what is Laser Hair Removal, the advantages of Laser Hair Removal, and the Laser Hair Removal Cost in India.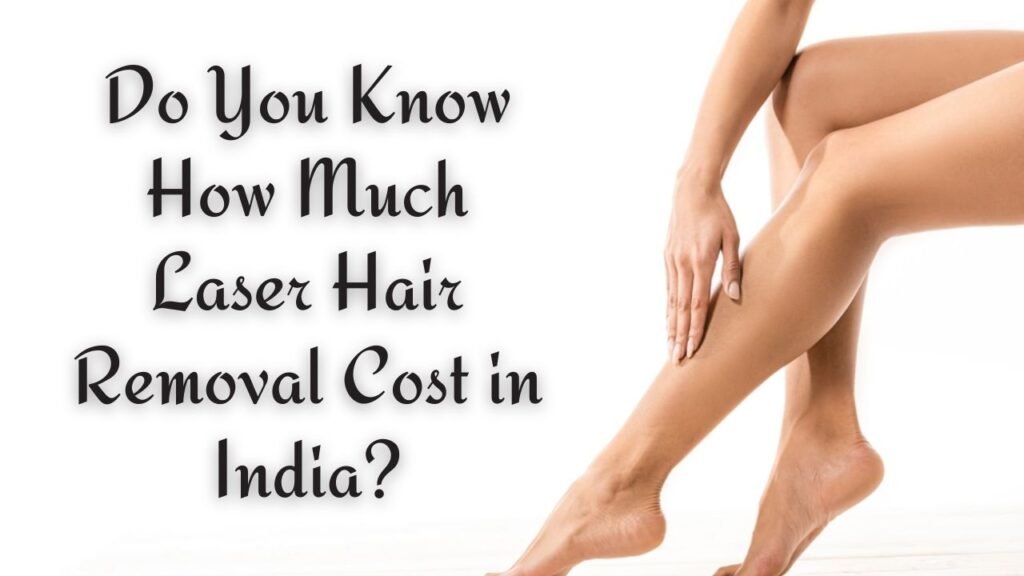 What is Laser Hair Removal?
This is a medical process which gives the right solution by removing hair from various part of the body using laser rays. Although, Laser treatment is medically proven and approved, yet it is not the permanent solution, as it has the ability to cut back the regrowth of hair.
Laser hair removal treatment is available for women and men. As everyone says, Laser Hair Removal treatment is not at all painful. Compared with other traditional hair removal therapies like waxing and threading, this is painless and also will give fruitful benefits.
Read Now: Is Laser Hair Removal Painful Treatment!
There are several types of lasers that are utilized in this procedure. In this process, the laser emits s single wavelength of high-intensity light targeting the melanin within the hair follicle. The superheat from the laser light destroys the hair and causes it to fall out and reduces the possibility of hair regrowth.
Before starting the procedure, the esthetician will apply a cooling agent on the skin to protect the skin from the heat of the laser light. The treatment sessions could be from 3 to 7 with an interval of four to eight weeks. Also, please be noted that the treatments and results however may vary from one person to another. So, it's advisable to contact the best esthetician and get all your doubts cleared before undergoing the Laser Hair Removal Treatment.
How Much Does Laser Hair Removal Cost In India?
The Laser Hair Removal Cost in India varies between Rs. 1500 to Rs. 3000 per session and also the pricing varies based on many factors including; hair density, skin type, the texture of the hair, clinic reputation, type of laser used for treatment, etc.
Undergoing Laser treatment can help to achieve smooth, soft, and hair-free skin. Do proper research and find the right clinic that can provide the best treatment at the best price. To make your clinic search easier, ChooseClinic comes with the list of Laser Hair Removal Treatment Clinics in India. All you need to do is – simply choose the best esthetician; Book your Free Assessment with them to get a FREE Quote.
Say goodbye to sharp razors, hair removal creams, or waxing; get ready to say hello to painless Laser Hair Removal Treatment!