Though it is a privilege to be healthy from the inside out when we look in the mirror, we still bother about the physical signs of facial aging. Facial aging does not happen simultaneously for everyone, but it is inevitable as we grow older. And every human, at some point, encounters things like wrinkles, pigmentation, blemish, fine lines, and age-related dryness.
The most basic rules of skin care are that it is better to prevent something than repair it. Therefore, if you notice the appearance of age-related deterioration on your skin, it is high time to take the necessary steps to restore your skin's health and protect and maintain it. Because if you don't do so, you will most likely experience premature skin aging.
If signs of aging skin are bothering you, it is time to see a dermatologist and explore new treatments and less invasive procedures to smooth wrinkles, tighten skin and improve your complexion to bring your baby skin back. With many anti-aging treatments available, almost anyone can benefit from seeing a dermatologist. At choose.clinic, we know how important and personal the decision of choosing a dermatologist is if you have an existing skin condition. And therefore, we got your back in finding the best dermatologist in Hyderabad for you.
START GETTING AN ANTI-AGING TREATMENT EARLY AND DELAY YOUR AGING PROCESS.
When your skin starts aging, you will notice apparent characteristics like sagging, dullness, and wrinkling skin. There is endless information on the Internet about skincare when your skin is aging. But according to beauty experts, one must start anti-aging skin treatments in the late 20s or early 30s to stay protected against wrinkles and fine lines as long as possible. You should remember that when you start using wrinkle removal products after wrinkles start showing up on your face, those products cannot alleviate the signs of aging already there.
GET THE BEST ANTI-AGING TREATMENTS IN HYDERABAD BY THE BEST DERMATOLOGISTS
When it is about your skin, you should start working with a beauty expert or dermatologist to build a unique and effective anti-aging skincare routine depending on your unique beauty goals. The dermatologists or beauty experts assess your skin problems and make recommendations based on your skin type, condition, and goals. Your custom anti-aging skin treatment might include the following procedures:
Chemical Peels: Chemical peel treatment is also known as derma peeling or chemexfoliation. A chemical peel treatment generally involves using chemical solutions or acids to peel away the outermost layer of your skin. Alongside removing wrinkles and age spots, chemical peel treatment also gives you a brighter skin tone. Chemical peels are most commonly used on your face, hands, and dermatologists decide the depth of the chemical peels depending on the depth of your skin problem. In this procedure, a chemical solution is applied to your skin and then washed off or neutralized. 
Dermal Fillers: Dermal fillers are injectables that plump up fine lines and wrinkles on your face. Numerous types of dermal fillers are available, and your healthcare provider usually injects those dermal fillers around your eyes, nose, and mouth to enhance your facial features and bring a more youthful appearance. As we age, our body starts losing collagen. Collagen is a vital substance responsible for our skin's volume. And when collagen production is reduced, our skin becomes thinner and loses its elasticity. Dermal fillers are known for their potency to add volume to sagging skin, making your facial features more symmetrical by smoothing wrinkles.
Microdermabrasion: Microdermabrasion is the procedure of exfoliating your skin to reduce its signs of aging and make it appear more even. Microdermabrasion is a safe procedure for all skin types, and a dermatologist, aesthetician, or certified healthcare professional performs the procedure. This non-invasive cosmetic procedure involves spraying or rubbing fine crystals onto your skin with a wand to gently exfoliate the surface and remove the outermost layer of the skin. Microdermabrasion is a painless procedure that takes up to 40 minutes for a complete session. Microdermabrasion aims to make your skin smoother, brighter, and more even in color by addressing age spots, unevenness in the complexion, and other signs of aging.
Botox: Botox is an FDA-approved cosmetic treatment and one of the most popular non-invasive aesthetic medical procedures. Botox is the abbreviation of botulinum toxin, which is a neuromodulator that freezes the targeted facial muscles by blocking expression-controlling nerve signals. The Botox treatment is done by injecting certain medicines that diminish the appearance of wrinkles and fine lines and leave you with the best version of yourself.
Dermabrasion: Dermabrasion is the procedure of removing the top layer of the skin and is usually done by a plastic surgeon, dermatologic surgeon, or certified doctor. This is an outpatient procedure, and in Dermabrasion, the medical practitioner uses a unique device to carefully and gently sand down the outermost layer of the skin. Dermabrasion is helpful with age-related skin growths such as fine lines, wrinkles, and other scars on the face due to acne and other skin disorders.
Laser Skin Resurfacing: Imagine your skin is glowing so much that you don't even have to bother with your daily makeup. But what to do when you feel your skin needs a boost to improve its appearance or get rid of stubborn hyperpigmentation, wrinkles, and other signs of aging? That is when Laser skin resurfacing is one of the most effective non-invasive, needle-free treatment options you need to consider. Laser skin resurfacing Is an FDA-approved procedure that stimulates your skin cells to make elastin and collagen. Laser skin resurfacing primarily works by removing the outermost layer of the skin. In this treatment, advanced skin practitioners or certified dermatologists use laser technology to tailor or reshape the appearance of your skin. There are different types of cosmetic lasers, and dermatologists work with you to determine which laser is appropriate for you, depending upon your goals and desired recovery time.
LOOKING FOR THE BEST SKIN CLINIC FOR ANTI-AGING TREATMENTS IN HYDERABAD? WE GOT YOUR BACK!
One of the major plot points in the story of getting rid of those stubborn signs of aging is to find an approved aesthetician or dermatologist for anti-aging treatments in Hyderabad. Eventually, we at choose.clinic perform all the primary steps to finding the best dermatologist for you in Hyderabad and help you get an appointment quickly.
So why not visit our website and choose the right dermatologist that suits your needs and budget? From routine skin check-ups to anti-aging treatments, we help you find the best person specialized in the concern you want to solve.
ANTI-AGING TREATMENT FAQS
What Is An Anti-Aging Treatment?
Anti-aging treatment is a medical or cosmetic procedure to delay or stop facial aging. Many treatments, including Botox, Dermabrasion, Microdermabrasion, Laser skin resurfacing, chemical peels, dermal fillers, and more, help combat aging using non-surgical procedures. In anti-aging treatments, skin issues such as expression lines, wrinkles, loss of bone structure, sun damage, loss of fat volume, and many other signs of aging are addressed. A dermatologist determines the best anti-aging treatment procedure and whether a combination of treatments is needed depending upon the skin condition of the patient and the goal.
What Are The Benefits Of Anti-Aging Treatment?
As early as you start investing in anti-aging treatments, you start your journey to have healthy-looking skin. Aging is irreversible using some market creams that claim that they can reduce the signs of aging. If you are among people who believe in getting sustainable results, cosmetic anti-aging procedures are best for you. Anti-aging treatments like Botox, chemical peels, laser skin resurfacing, dermal fillers, Dermabrasion, and microdermabrasion deal with the signs of aging, including excessive dryness and loss of skin firmness and elasticity and more and make your skin appear radiant and healthy. Those treatments also work best in preventing age spots and discoloration for a long time and save you from costly and recurring dermal procedures.
What Age Is Best For Anti-Aging Treatments?
According to dermatologists, you must not wait for wrinkles to get an anti-aging treatment. In recent decades, anti-aging and wrinkle removal treatments have gained immense popularity, even among millennials. Unhealthy eating practices, ineffective lifestyles, and excessive sun exposure sabotage our skin's overall health and expediates the skin's aging process. Therefore it is essential to start an anti-aging regimen even before your skin shows signs of wrinkles and fine lines. The time between your late 20s and early 30s is the best time to have an anti-aging treatment routine created by an experienced dermatologist or beauty expert.
What Anti-Aging Treatment Is The Best?
Many non-invasive procedures can help you eliminate the signs of aging and keep your skin younger than your age. And every anti-aging skin treatment works differently on different individuals. Therefore it is necessary to work closely with a dermatologist or a certified skin expert to choose the correct procedure to slow and reverse the signs of aging. It is essential to gather as much information as possible to make an informed decision about which anti-aging treatment suits you. Your dermatologist assesses your primary concern and starts the correct treatment by identifying your main concerns. Apart from reversing the skin condition, there is a lot you can do to prevent or slow down your skin's aging, and it is never too late to start visiting a dermatologist. Remember, the best anti-aging treatment highly depends upon your specific concerns, and the most common anti-aging treatments are chemical peels, laser skin resurfacing, Botox, and dermal fillers.
How Can I Protect My Face From Aging?
As you age, your skin will inevitably change. When you notice wrinkles and fine lines, you must visit a dermatologist and get the proper treatment to combat the first signs of aging. But if you know the right products and ingredients, you can prevent those early signs of aging. And your skin will thank you for the nourishment you will give it early. The top 3 ingredients that combat facial aging are vitamin C, hyaluronic acid, and niacinamide. Vitamin C is exceptionally versatile that brightens, tightens, and tones the appearance of your skin and maintains your skin firmness. Hyaluronic acid is known for preventing skin sagging and wrinkles, moisturizing your skin, and delivering deep nourishment. Niacinamide is commonly known for its ability to help with blemishes and breakouts and also reduces redness and hyperpigmentation left behind by acne and blackheads.
Can A Dermatologist Help With Anti-Aging Treatments?
Every concern related to your skin must be handled by a certified and experienced professional. Therefore a cosmetic dermatologist is the one person you must look for if you are concerned about signs of getting older. The dermatologist helps you create a tailored treatment plan depending on your skin concerns and goals and performs many cosmetic procedures to rejuvenate and replenish your skin. A dermatologist is armed with state-of-the-art medical dermatology services and equipment to perform the most popular anti-aging procedures, including laser skin resurfacing, Botox, Dermabrasion, microdermabrasion, dermal fillers, and more. If you are considering a cosmetic anti-aging treatment is crucial to find a team of experienced practitioners who can bring you natural-looking results.
Why Choose A Certified Dermatologist For Anti-Aging Treatments In Hyderabad?
Choosing a board-certified dermatologist in Hyderabad is essential if you get an anti-aging treatment. A certified dermatologist has the necessary training and experience to make any anti-aging treatment procedure fruitful for you. If you have any specific cosmetic concerns, whether they are scarring, wrinkles, fine lines, or blemishes, consider seeking treatment from a certified cosmetic dermatologist who specializes in the area of dermatology you are seeking help in. If you are curious about the authenticity of the dermatologist you are going for, you can quickly check their credentials. Getting any cosmetic procedure done by an inexperienced dermatologist can be dangerous and sometimes life-threatening.
Does Insurance Cover Anti-Aging Treatments?
Many dermatology treatments are covered under your health insurance plan. But if you opt for a dermatology treatment with aesthetic purposes, your insurance plan might not cover it. Since dermatology treatments are expensive, many dermatology clinics and hospitals offer a wide range of services with feasible payment options. Before you undergo an anti-aging treatment, it is better to talk to your dermatologist and ask them about the payment plans so that you can be prepared for the cost. No insurance company covers dermatology services that are not medically necessary; therefore, you need to pay for anti-aging treatment services on your own.
How Can I Permanently Get Rid Of Wrinkles And Fine Lines?
There are two major types of wrinkles: dynamic wrinkles and static wrinkles. Dynamic wrinkles are developed from repeated facial movements, whereas static wrinkles result from a loss of elasticity. There are plenty of simple home remedies, including aloe Vera gel, almond oil, carrot seeds, sandalwood, etc., and some superfoods such as oatmeal, salmon, tomatoes, and walnuts known for reversing the signs of aging. Home remedies and superfoods alone cannot permanently remove static wrinkles. If you are concerned about wrinkles and fine lines on your skin, you must visit a doctor specializing in the condition you are visiting for.  Some treatments dermatologists recommend for permanently removing wrinkles, and fine lines include laser skin resurfacing, chemical peel, Dermabrasion, Botox, dermal fillers, etc.
Cost of Anti Aging Treatment
Choose Clinic Helped me to reach best Clinic for Laser Hair Removal in Hyderabad .
I am very happy with the service and i got permanent hair removal solution in 7 sessions of laser hair removal
Best place to take laser hair removal treatment in hyderabad . Thanks to choose clinic
Faqs on Anti Aging Treatment
All
Skin Care
Skin Whitening
All
Skin Care
Skin Whitening
Popular Searches and Areas in Hyderabad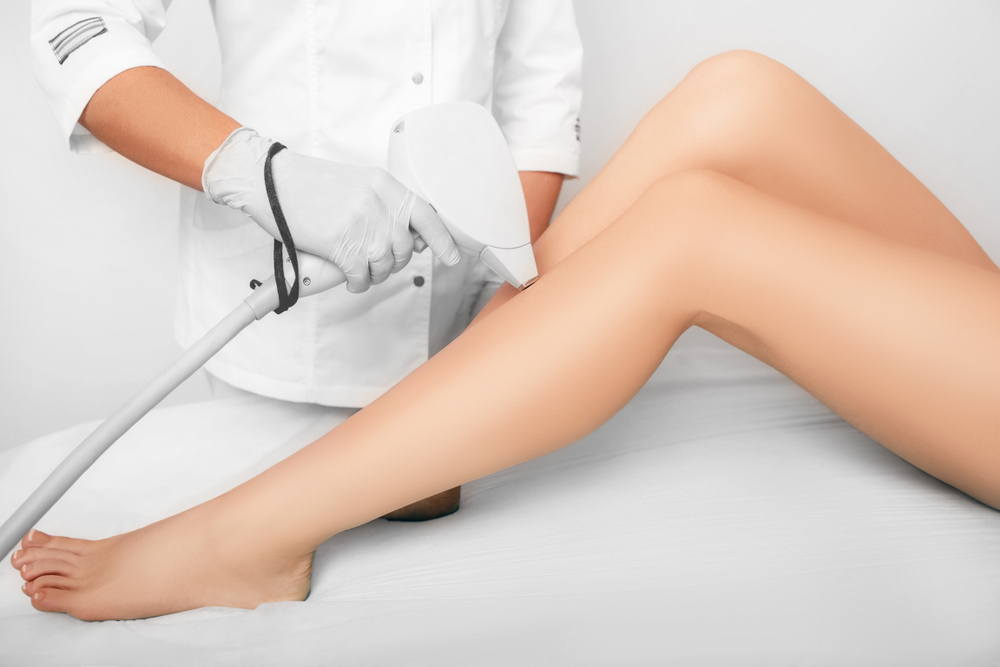 If you ever wondered what that common thing every woman wants is, it must be
Read More